Did you know that the Bay of Islands has its own coffee roastery? You'll find Max Coffee in cafés and supermarkets throughout the Bay of Islands. At the time of writing this blog post, Max Coffee is served at The Old Packhouse Market in Kerikeri on Saturdays, and at Charlotte's Kitchen in Paihia every day of the week.
There is also a roastery shop that's open to the public. It's in Mill Lane, Kerikeri, and a great place to discover your favourite blend! You can even see the coffee roasting away in the background as you sip your flat white.
At the roastery they sell coffee to go as well as the beans and ground coffee. Bring cash, they don't have Eftpos! (And it pays to check their opening hours before you go there, as they vary throughout the year.)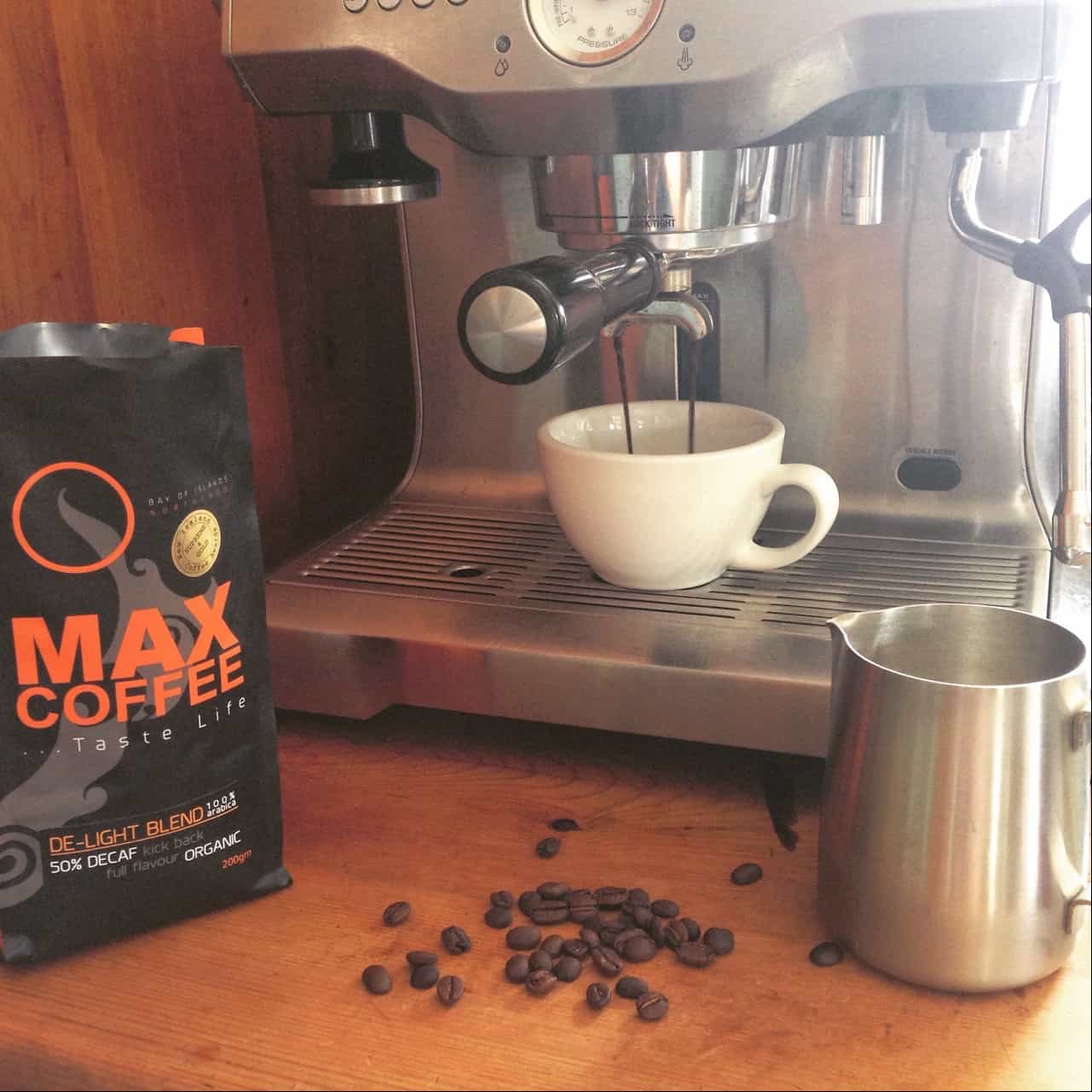 I've given up my Allpress addiction in favour of the Max De-Light Blend (yes, Max Coffee is that good!)… it's strong enough to give you that zing, but still smooth and sleek and oh-so-mmmm. 🙂 There are also super strong blends for those who need a serious zing-kapow!
For more information, see: http://www.maxcoffee.co.nz/index.php – you can even order online, so you can get your Max fix wherever you are.
Comments
comments