I visited Ake Ake Vineyard Restaurant, just outside Kerikeri, with Mr Baywatcher and my dad. My dad had been staying with us for nearly 3 months, helping build my vegetable garden, so our visit here was a special lunch to say thank you to my dad for all his work.
Top tip: have a wine tasting before you dine!
Mr Baywatcher is a bit of a wine buff and really appreciates nice wine. So for him, it was very important to choose a nice wine to go with lunch – especially as he hadn't had Ake Ake wines before.
So that's what we did – we arrived early enough to have a wine tasting before our lunch reservation. At the time we visited (January 2016), the wine tasting was free to diners, otherwise a small fee is payable.
Anyway, we tasted a good number of wines and we all found a favourite to order with lunch. Yum!
Lunch was amazing…
Both dad and I ordered the Fish of the Day… I can't remember what fish it was, but boy was it tasty! It had cashew crumbs on the outside, and it was served with pesto and other Mediterranean flavours. It was just the thing for a humid summer's day. Delicious!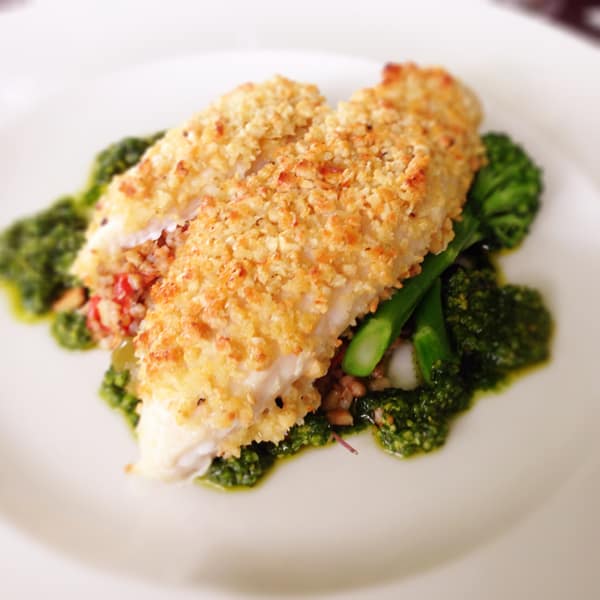 As for Mr Baywatcher, he ordered the venison with Spaetzle, and he absolutely loved it.
It's hard to stop eating when the food is this good. Below is the sorbet I had, and you can just about see Mr Baywatcher's profiteroles in the background. Yep, we just about rolled home after that big feed!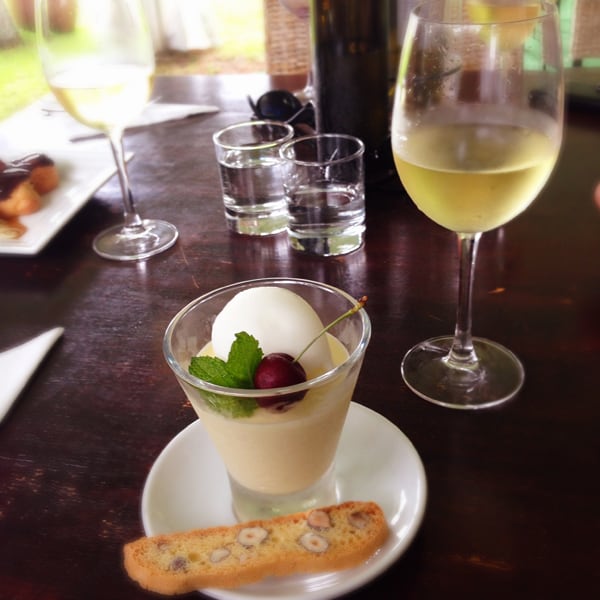 Ake Ake Vineyard Restaurant has a lovely setting
The setting of the restaurant is beautiful. Out the front it's typical Kerikeri – lush and tropical looking.
The view at the back, overlooking rows of grape vines, is very nice too. It doesn't even matter if you visit on a rainy day, like we did. There's a large marquee area (which is where our table was located), so you can look out and enjoy the view whilst staying warm and dry.
I guess if it's really windy, they'd close up the plastic curtains. But it was a perfect place to have lunch on a warm-but-wet day. If you're visiting in winter, it might pay to bring a sweater.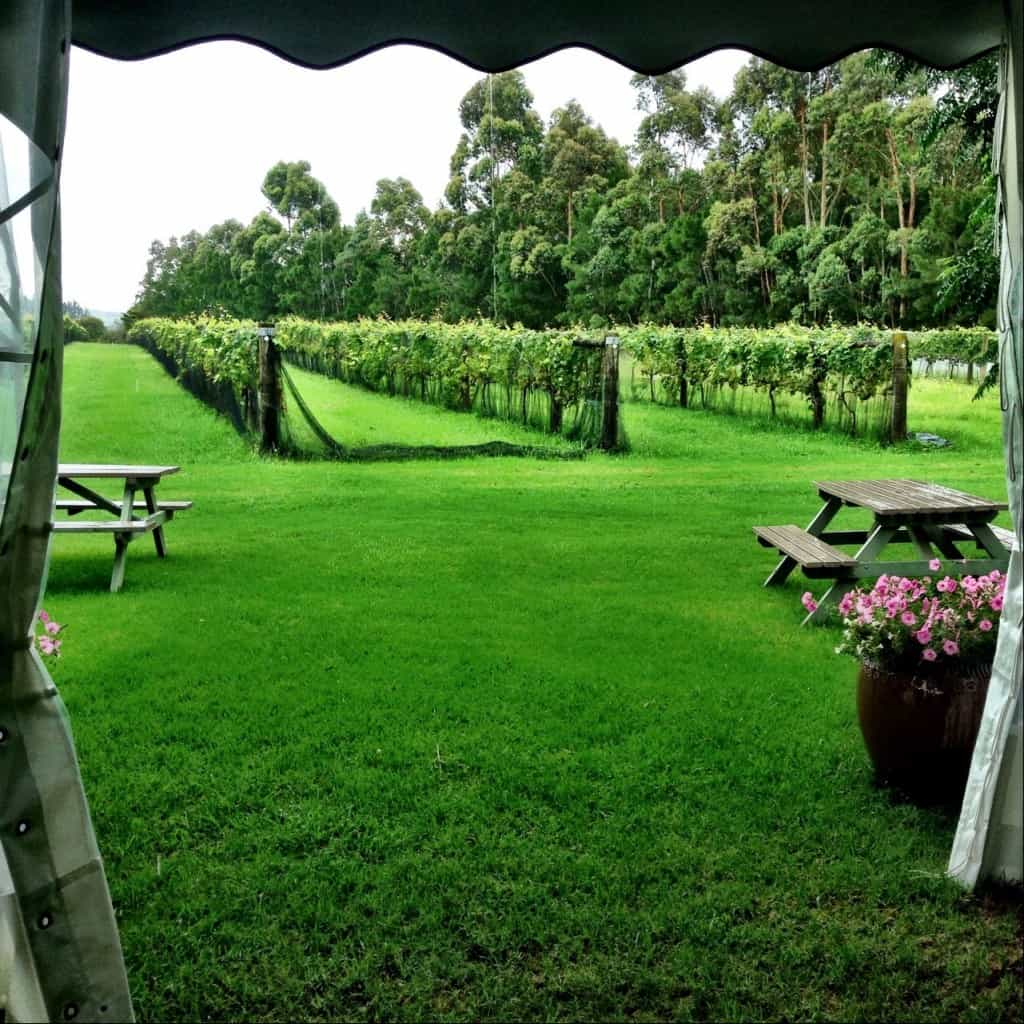 Of course, if you're visiting on a sunny day, you can enjoy the outdoors even more, and go for a stroll around the garden area.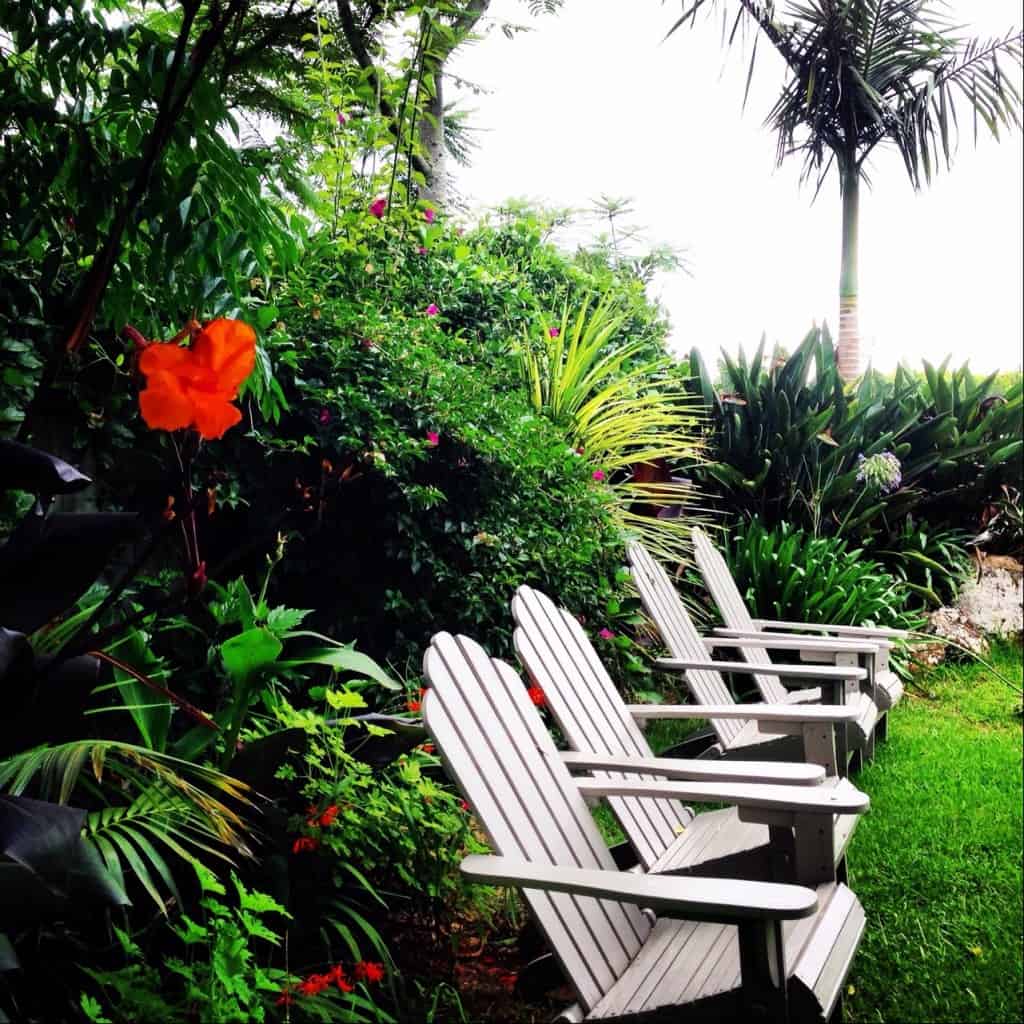 The grapes aren't far away from the restaurant. When we visited, the vines were under nets, to protect the ripening fruit from birds.
Best of all, the picturesque setting and delicious food was accompanied by excellent, flawless service… everything you want in a special occasion meal.
Bravo, Ake Ake – we'll be back!
For more information, see: http://www.akeakevineyard.co.nz/
Comments
comments