Have you ever driven past the signs on State Highway 10 for Thai food, and wondered what it was like?
Here's what you can expect…
A slice of Thailand in the Bay of Islands
As soon as you pull in, you'll notice the Thai-style decor. It's like a wee slice of Thailand, right here in the Bay of Islands.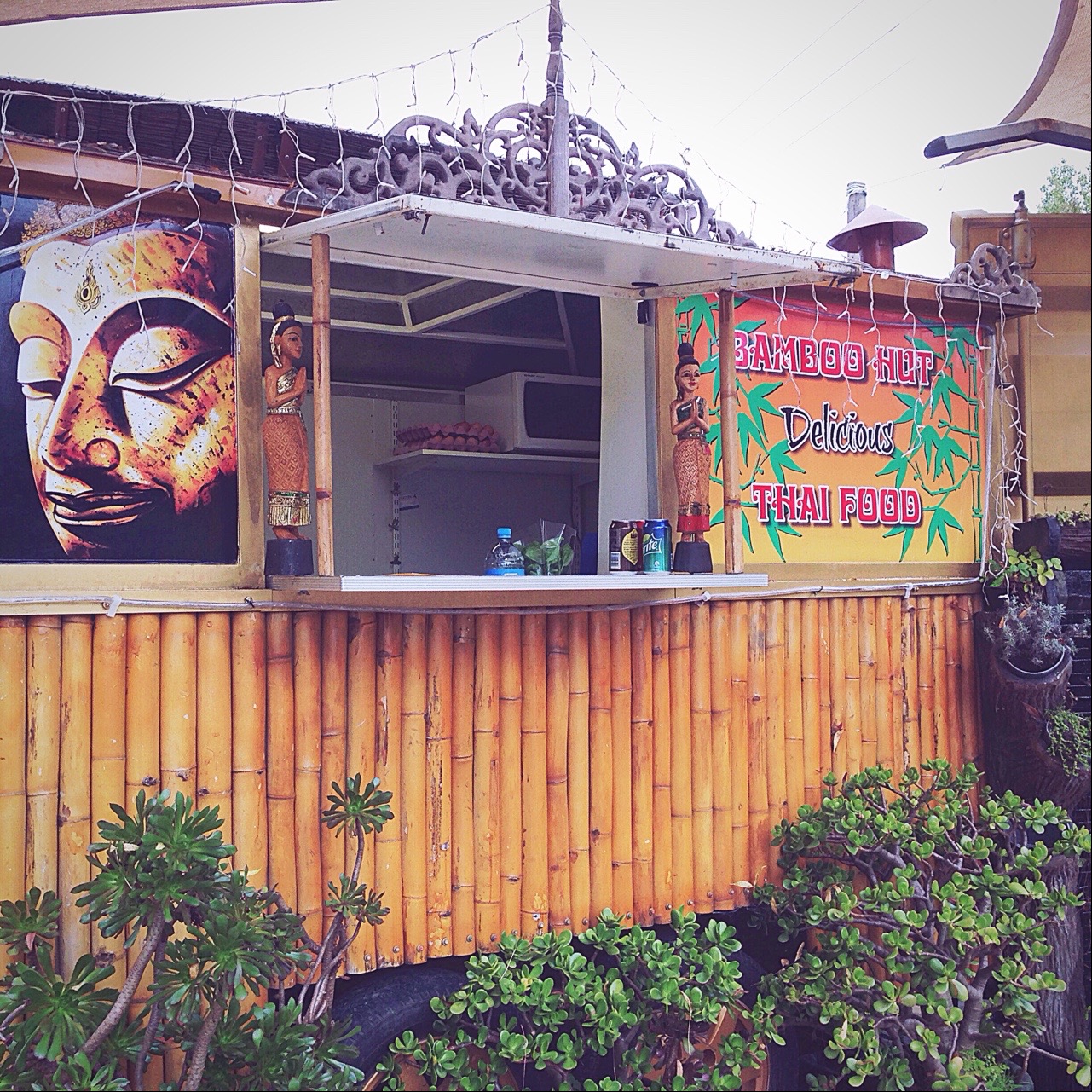 The kitchen is inside a shipping container that's been covered with bamboo – and I think it looks awesome!
The outdoor ambience is gorgeous, as the area has been planted with stunning, tropical looking flowers and foliage.
But what's the food like?
The menu is short, but includes all the favourite Thai dishes. There are entrées (spring rolls, chicken satay and curry puffs), plus a selection of curries, as well as Pad Thai, fried rice and soup.
The food is reasonably authentic – though it has been kiwi-ised, and unfortunately they do ask if you want it Mild, Medium or Hot, rather than cooking it Thai-style.
I had the Massaman curry, and it was excellent. I'd definitely order it again.
Mr Baywatcher had the Pad Thai – and although it looked way better than most NZ Pad Thai dishes – he found it too sweet and too kiwi-ised. (We have been spoilt, because a couple of years ago we were lucky enough to do a cookery class in Thailand and are now able to make awesome Pad Thai at home. So the NZ Pad Thai dishes never quite live up to the homemade Pad Thai.)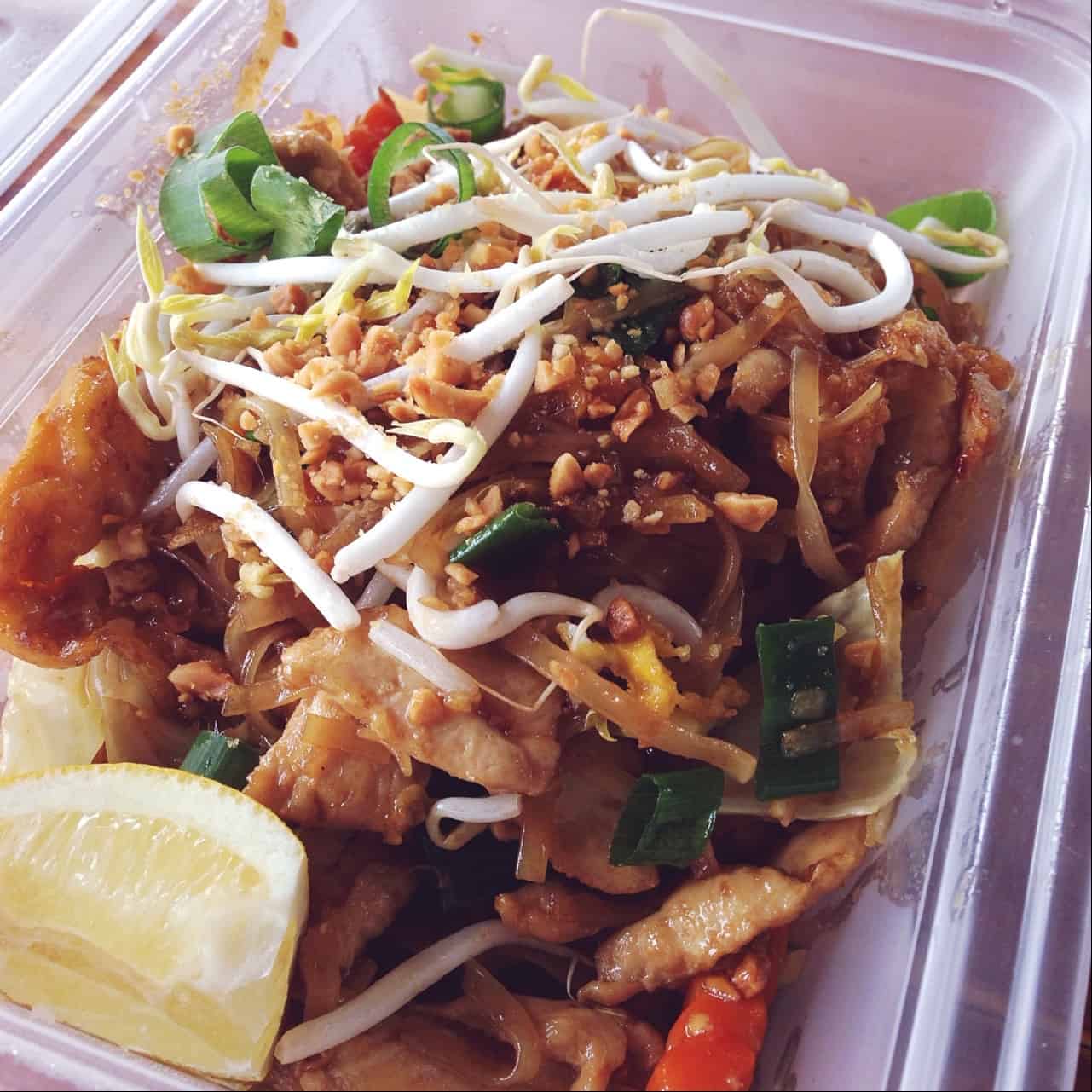 Mr Baywatcher did try a bit of my Massaman curry and loved it – we'll definitely be back for that!
What you need to know about ordering the food:
All the food is cooked fresh to order – this is basically restaurant-quality food, but in a takeaway format – and at takeaway prices. (Yes, it's nice food at an affordable price!)
It is highly recommended that you phone The Bamboo Hut in advance to place your order (0274 387650), or you could be in for a long wait – especially at busy times.
The food is served in plastic takeaway containers, whether you intend on eating there or taking the food with you.
There is a gorgeous Thai-style booth to sit in – a lovely place to enjoy your Thai food on a sunny day!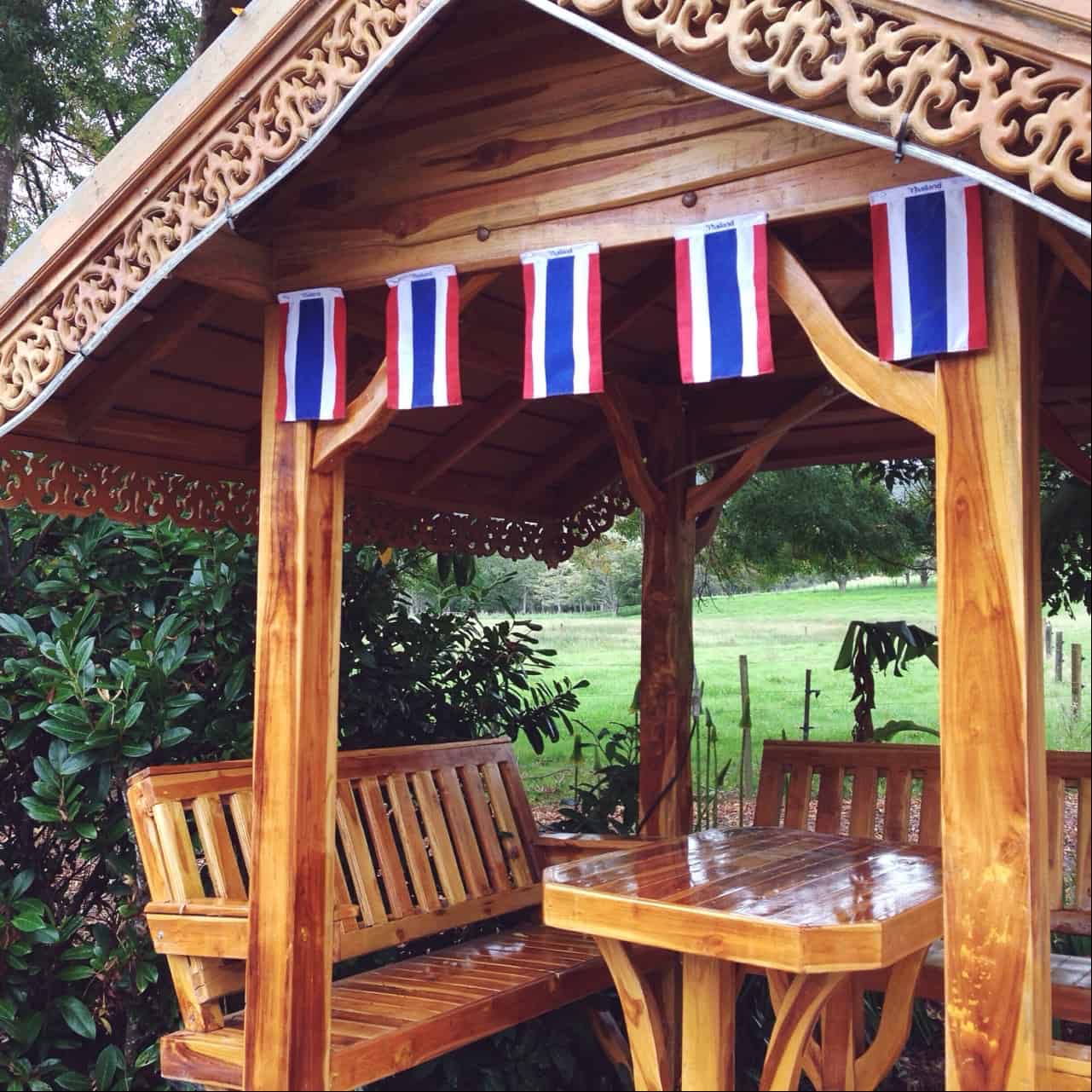 So where exactly is The Bamboo Hut?
The Bamboo Hut is on State Highway 10 (SH10), just south of Puketona Junction (a.k.a. the junction with SH11/Black Bridge Road, which goes to Paihia).
I'd love to share a website link with you so you can see the menu, but unfortunately there doesn't seem to be a website just yet. So you'll just have to go along and check it out yourself. 🙂
Comments
comments