Thanks to a broken stove top, we finally got to try La Taza Del Diablo, the mexican restaurant in Kerikeri. We've walked past so often, and it's a lively place – sometimes there's live music or a singer on Friday evenings.
There were still a few empty tables when we arrived on a Wednesday evening, but shortly after they arrived they all filled up. And then even more people arrived – they chose to sit in the courtyard area outside. This is a popular place for sure!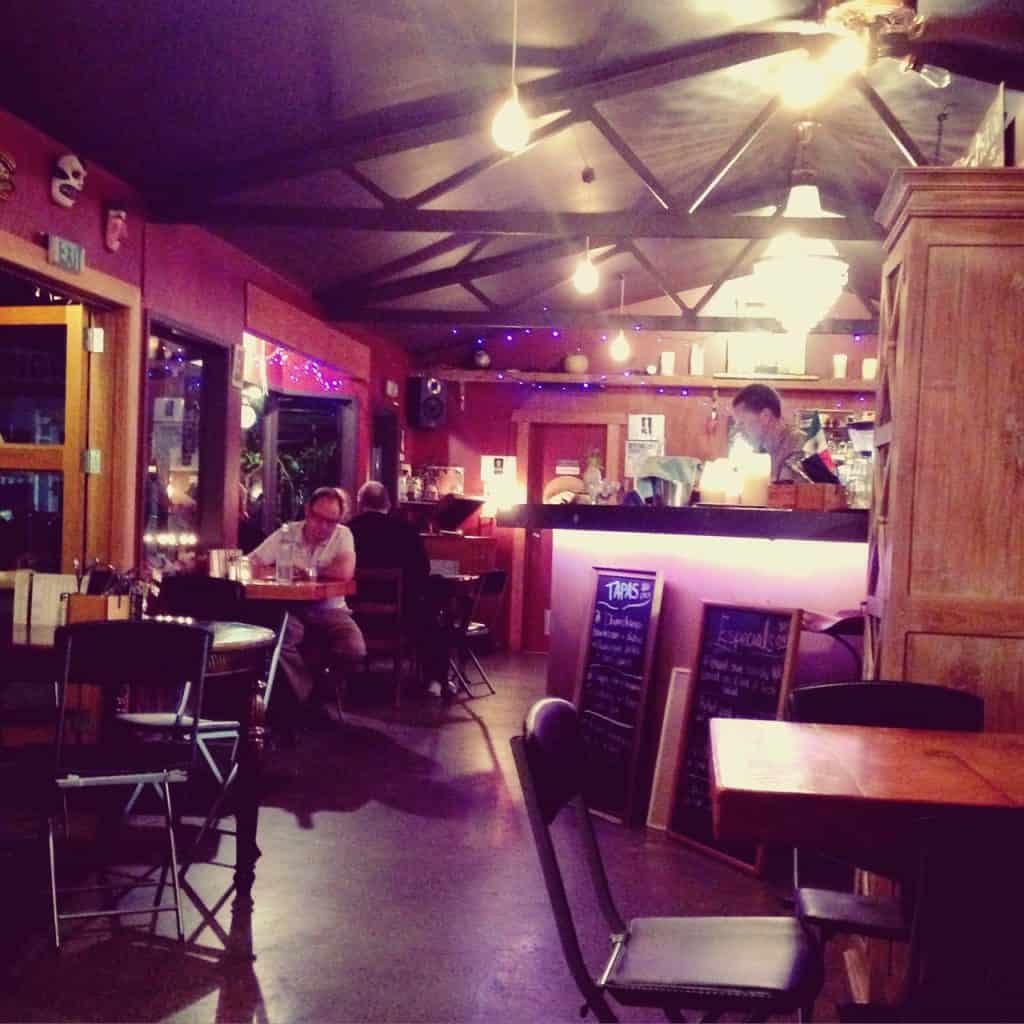 The menu was full of yummy choices, so we sipped on some margaritas while making up our minds. The margaritas were gooood. 🙂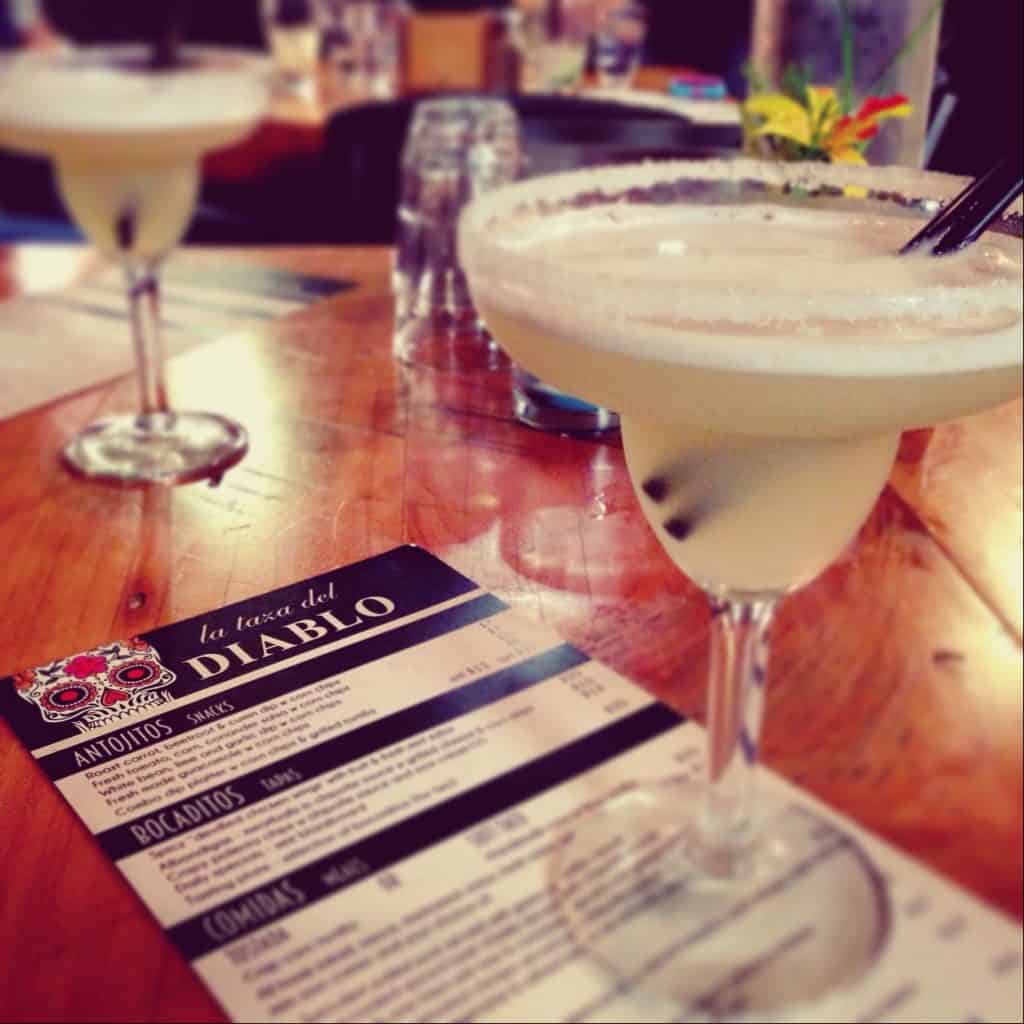 The rest of the drinks list was nicely put together, with Northland-produced soft drinks on offer, as well as wines from 2 local wineries. Plus there was a selection of beers, including (of course) Mexican beers.
What was the food like?
I'd describe it as Mexican-style food, rather than true Mexican food, as it was somewhat kiwi-ised. In other words, the spiciness and flavours are toned down to suit the NZ palate. (Mr Baywatcher spent 2 months working in Mexico, with Mexicans, so he knows what real Mexican food is like.)
Despite the lack of zing, the flavours were good. Best of all, the food was fresh and healthy, and also reasonably priced. I do like it when you eat a meal and you feel like you've had something nutritious, and this definitely delivered on that front.
Mr Baywatcher had the Enchilada (one of the vegetarian options on the menu) for $16, and I had 2 soft corn tacos (one fish, one pulled pork) for $18.
Curiosity got the better of us, and we just had to try a dessert taco!
We shared the cinnamon seared tortilla, served with caramelised banana and vanilla ice cream ($13). It was very tasty.
It was a very enjoyable meal, and I really liked the fact that the food seemed so healthy. (Well, maybe not the dessert, but it'd be rude not to try a dessert, right?)
Oh, and if you're wondering, 'La Taza Del Diablo' means the 'Devil's Cup' (according to Google Translate). Why it's called that I don't know.
But don't be put off by the name and Mexican skull decor – the service is very friendly and not at all satanical!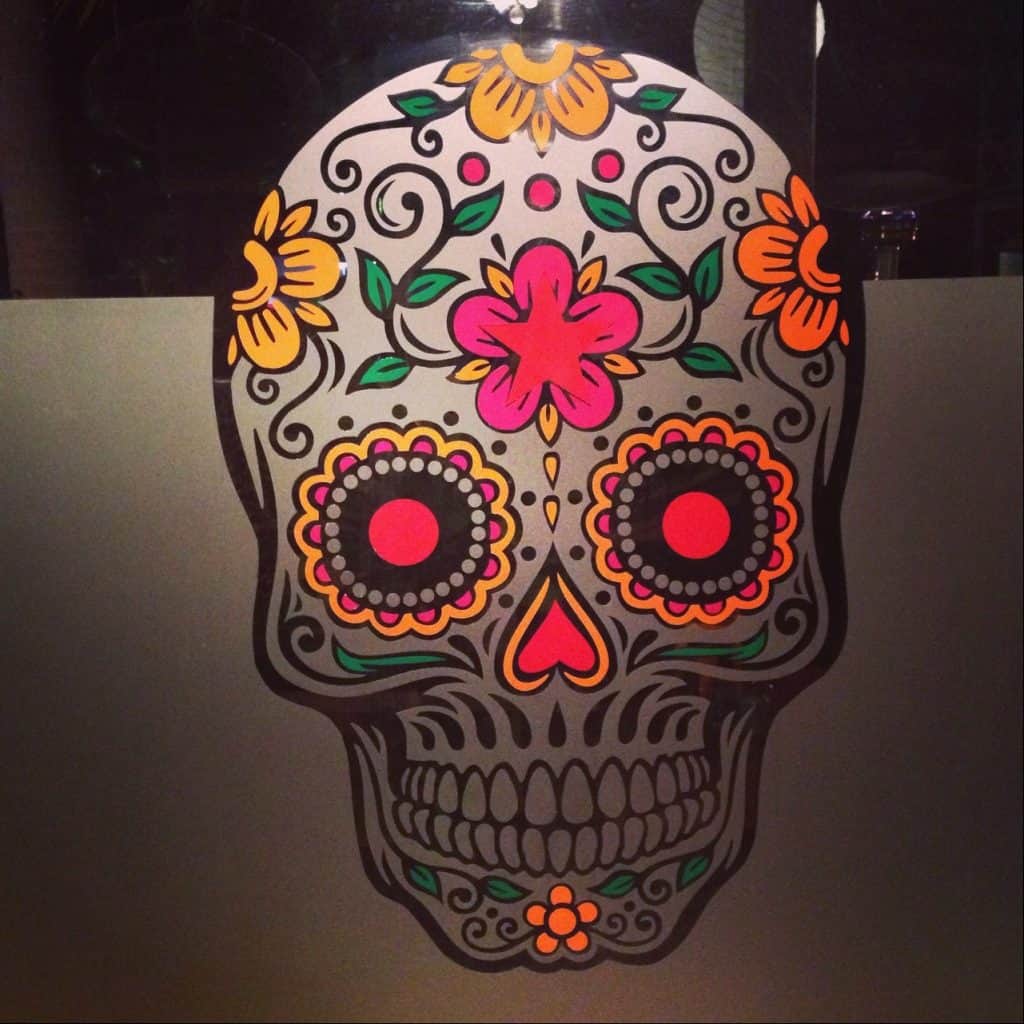 I'm sure we'll be sipping from the Devil's Cup (and dining at his table) again before long – even when our stove top is functioning again! It's awesome to have a Mexican restaurant in a town as small as Kerikeri.
For more information, check out the restaurant's Facebook page: https://www.facebook.com/eltazadeldiablo
Comments
comments