Winter in the Bay of Islands is an interesting time of year: many restaurants close for part of the week. And others close for a month or so, to do renovations while the tourists are away.
Sally's Restaurant is an exception: they're open for lunch 7 days a week all year round. Plus they're right on the waterfront. You can get that seaside feeling even if it's raining and blowing a cold sou'wester – like it was on the day Mr Baywatcher and I visited.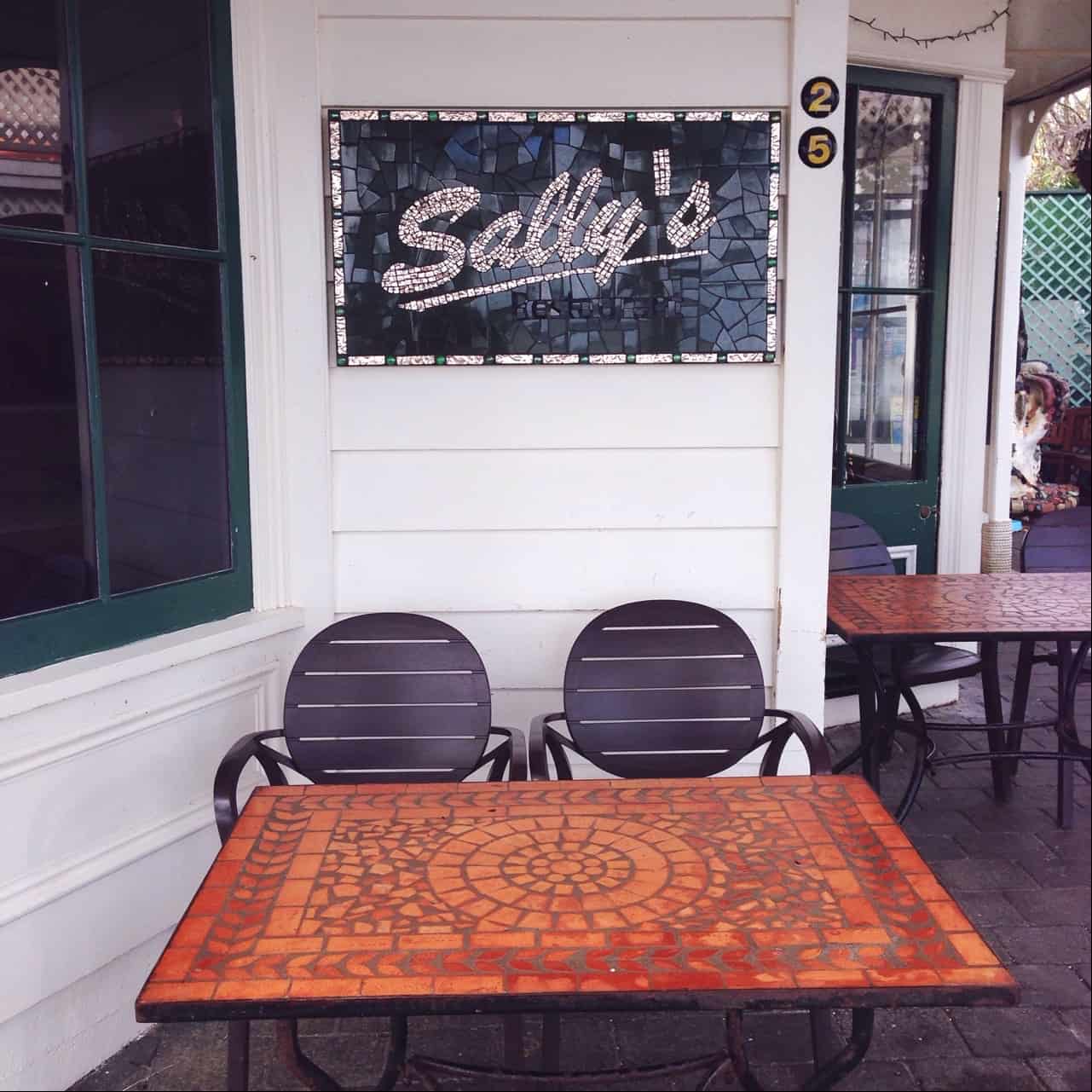 If you come in summer, the tables right next to the sea are glorious. On a cold winter's day, not so much!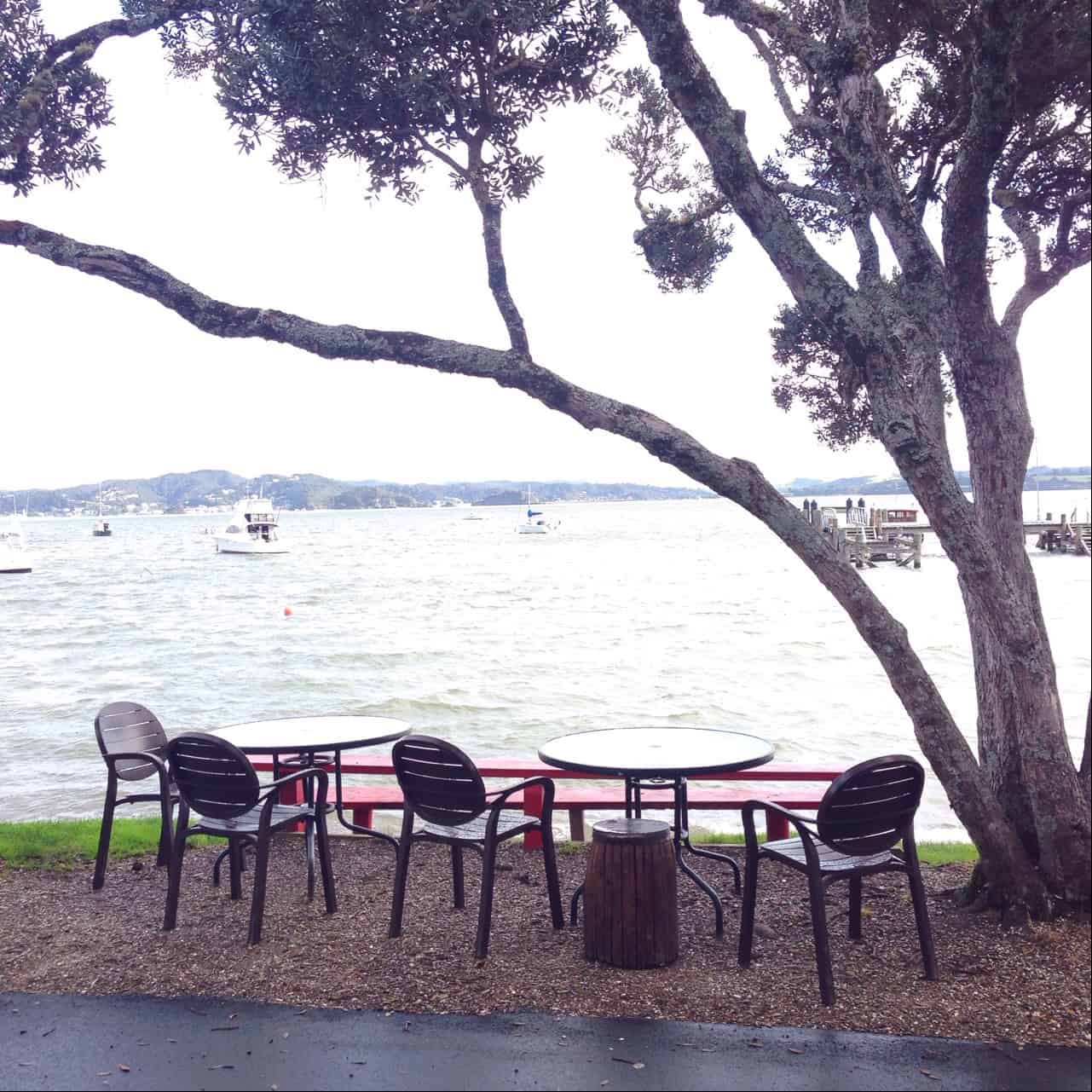 The awesome thing about Sally's Restaurant is that you can still enjoy the sea views… provided you're lucky enough to snag one of the few tables by the windows.
So what's the food like at Sally's Restaurant?
I'd describe it as reasonable food at reasonable prices. It's a family-style restaurant – it is not flash or fancy, and the decor is basic. There's a kids' menu for the little ones. And wine and beer for the grown ups.
Both the food menu and the drinks list featured a good amount of local produce, which always gets a big thumbs up from me.
I ordered the seafood chowder, and it was delicious. Flavoursome and creamy, but without being too rich. Very nice.
Mr Baywatcher had the mussel fritters. They were OK… not quite to my taste (but them I'm really fussy with fritters so don't read anything into that). The accompanying salad was what I'd call a "chunky" salad, rather than like the delicately-garnished photos on the restaurant's website.
As for the service, it was very friendly and very efficient.
Sally's Restaurant is definitely a good spot for a casual lunch with beautiful views. 🙂
Note: the restaurant is open for dinner as well as lunch, but I can't comment on it as a dinner venue, as I've never been there at that time of day. That's something to try another day!
For more information, see: http://sallysrestaurant.co.nz/
Save
Save
Save
Comments
comments