Do you never get round to writing that newsletter or blog post?
Let me take all that hassle away from you! I'm a professional copywriter with 20 years or so of experience in article copywriting.
I've written about everything from recruitment, beauty therapy, IT services, building services, sailing, industrial fans, timber products, dog grooming, property management, real estate, party hire, the wine industry, health and fitness, water blasting and a whole lot more. As well as all the articles here on Baywatcher!
It's my job to get to know your business and industry as quickly as possible; understand what motivates your customers; and then write a newsletter or blog article that will resonate with them.
Why articles are so awesome for your marketing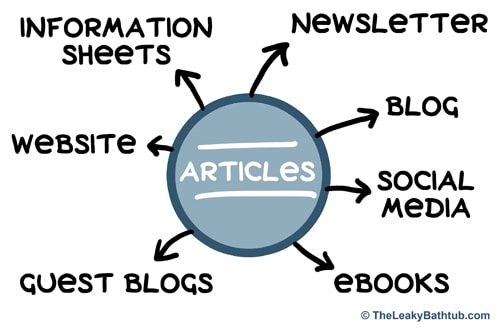 Articles are a great way to market your business, as you can use the one article in so many different ways – which makes it a very cost-effective promotional technique.
For example, you could begin by putting the article on your blog. Then send an email newsletter to your subscribers, using that same article as the newsletter content. Next, share your article to your social media profiles: e.g. Facebook, LinkedIn, and Twitter. If your article has a photo or graphic (and it should!), then you can also put it on Pinterest and maybe even Instagram.
The most-read articles are ones that answer questions your customers and prospects often face. So you could copy and paste the article into a Word document, jazz it up, and voila, you've got an Information Sheet to hand out to clients in-store. (Which makes you look super professional and proactive!)
If you build up a whole library of articles, you could turn them into an eBook or white paper. Or to spread the word beyond your own customer base, you could post your article on someone else's blog, or even submit it to a newspaper or magazine.
Phew! That's a lot of mileage from one little article! Your investment in article copywriting goes a long long way.
With my article copywriting service, you get:
A totally unique, professionally-written article, customised to your marketing objectives and target market
SEO copywriting as standard – ideal if you ever want to use the article online
A FREE photograph that you can use with your article (either shot by me, or sourced from a photo library)
Advice on how you can use article marketing for best effect
The option to get me to set up your email newsletter, and/or your website to make the whole experience hassle-free!
… you don't just get an article, you get an all-in-one marketing solution!
Here are the article copywriting options and prices:
There are 4 service levels to choose from – Bronze, Silver, Gold and Platinum:
Service Level
Bronze
Silver
Gold
Platinum
Initial strategy meeting to identify your business and marketing objectives, plus a briefing on your business and target market
Email and phone briefing (no meeting)
Yes: a face-to-face meeting
Yes: a face-to-face meeting
Yes: a face-to-face meeting
Brainstorming ideas for article topics from you to choose from
Yes
Yes
Yes
Yes
Professional article copywriting, including 2 rounds of revisions (if needed)
Yes
Yes
Yes
Yes
Keyword research, and writing the article with SEO (search engine optimisation) techniques, including the back-end meta data
Yes
Yes
Yes
Yes
Photographs: either taking photos at your business premises, or finding a low-cost stock photo to use
Low-cost stock photo only
Your choice: I'll either take a photo, or find a low-cost stock photo
Your choice: I'll either take a photo, or find a low-cost stock photo
Your choice: I'll either take a photo, or find a low-cost stock photo
You get copies of the photos so you can use them in other marketing projects
Yes
Yes
Yes
Yes
You receive the article in Word format
Yes
Yes
Yes
Yes
Setting up the article as an email newsletter, in either MailChimp or MadMimi, in an existing template
-
-
Yes

Yes

Uploading the article to your WordPress website
-
-
-
Yes

Investment value per article
$125 + GST
Kerikeri: $175 + GST
Paihia & Opua: $240 + GST
Kerikeri: $260 + GST
Paihia & Opua: $310 + GST
Kerikeri: $305 + GST
Paihia & Opua: $370 + GST
All prices are in New Zealand Dollars (NZD).
NB: the prices are location-dependent due to the variation in travelling time. (I'm located in Kerikeri, Bay of Islands, Northland.)
If you're happy working remotely via email, I can work with you wherever you are in the world.
In short: you get a professionally-written article! And a FREE photo to go with it! Plus the option of me setting up an email newsletter for you! And all for a fixed amount per article.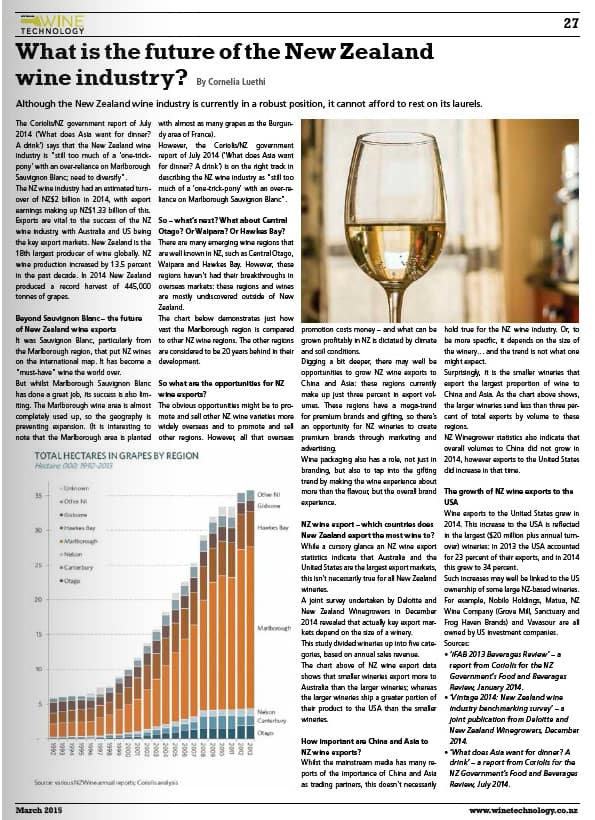 Optional extras:
Additional meeting time: the prices above allow for one meeting per article (excluding Bronze). After that we would liaise primarily by email (and phone if needed).
Additional revisions. These are rarely needed, I have a reputation for getting things right first time. 🙂
Additional graphics. For example, you might want to add your logo to an image for Facebook, Pinterest, etc.
Helping you set up a MailChimp or Mad Mimi email marketing account, if you don't already have one.
Setting up a new template in MailChimp or MadMimi (or revamping your existing template).
Working with email newsletter systems other than MailChimp or MadMimi.
Working with website CMS/blogs other than WordPress.
Sourcing photographs from better (paid-for) photo libraries.
Social media management, including Facebook Page help.
Creating a new website (with a blog), if you don't already have one.
Advice on your other marketing activities, e.g. website performance and social media.
Other things you need to know:
These are special, low prices and are subject to pre-payment in full. I am in the business of writing, not collecting late payments! This way I can focus fully on your work. (If you want to be invoiced in arrears, higher rates apply – please ask.)
The minimum term is one article: there are no contracts or anything horrible like that. So try my article copywriting service and see what you think.
You need to provide me with your logo in a format that can overlaid on photos. This means it needs to have a transparent background, and be in PNG, PSD or EPS format. If you don't have this, it may be necessary to engage a graphic designer to edit your logo so that it's usable. This would be at additional cost.
The photos from free/cheap photo libraries aren't always perfect. (You get what you pay for!) So in some instances you might want a better photo, from a higher quality photo library. This would be at your additional cost.
Although you will hold the copyright to the photos I take, I will have the right to use them as I wish. For example, I might use them in my  portfolio, or post them to my own social media accounts, or use them here on Baywatcher. (In return your business gets a lot of extra exposure online!)
All work is carried out subject to the Terms of Business of FX Marketing Limited. (FX Marketing Limited is my official business name.) The terms may be updated from time-to-time without prior notice, so I suggest that you check them before briefing me with any work. If I am instructed to go ahead with any work, it will be deemed that it is in acceptance of the current Terms of Business.
Take the next step: contact me
I'm looking forward to hearing from you!


Cornelia Luethi BSc (Hons), DipM
Creator of words, pictures, websites and awesome articles.
PS. Do you hate website forms?
If you'd prefer to email me, my address is: cornelia@fxmarketing.co.nz