I took my dad to Alongside restaurant in Paihia for a spur-of-the-moment lunch, and it did not disappoint!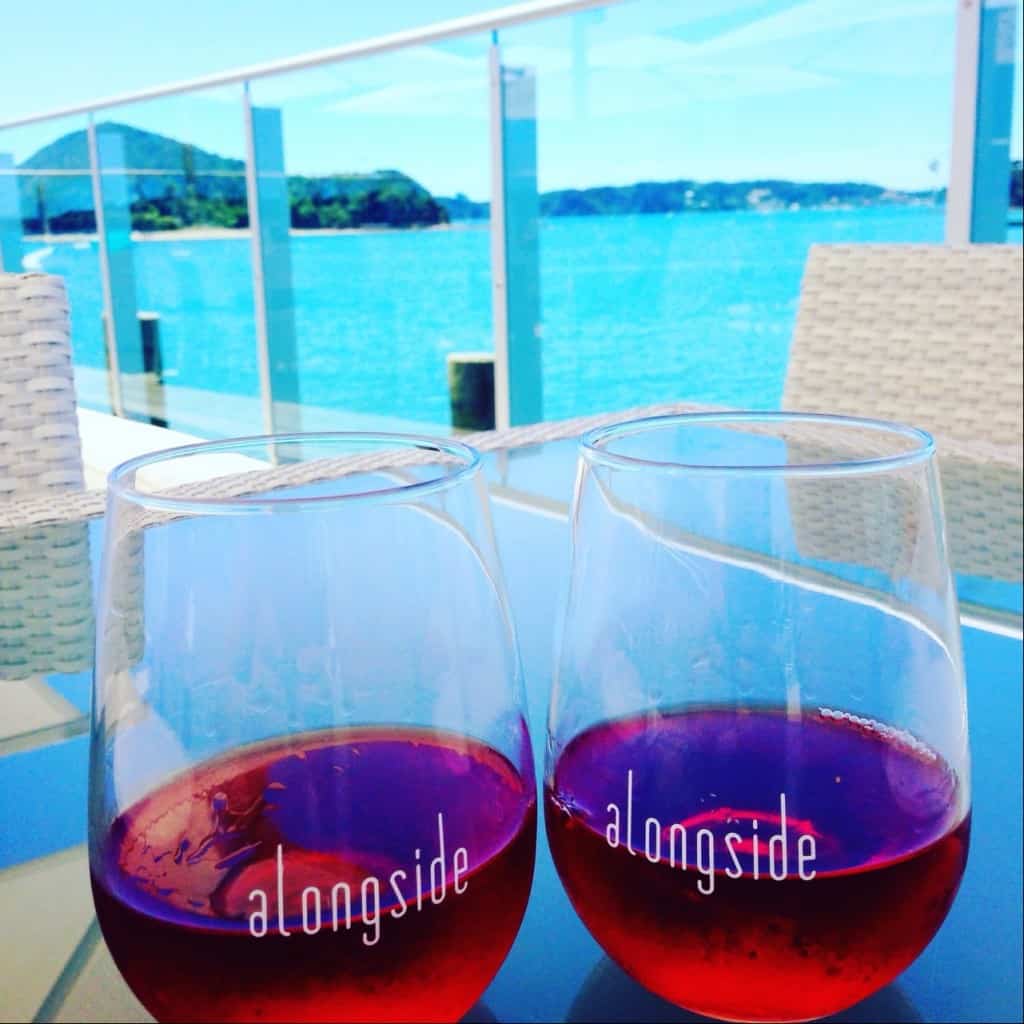 To be honest, I was a bit apprehensive about eating at Alongside, Paihia: the location, nestled above the water , was just a bit too perfect. And the decor looked just a bit too stylish. I was worried that the food would be below average and disappointing, as so often restaurants in prime locations feel they don't have to try too hard.
Well, I needn't have worried
The waitress was very welcoming, and when she saw our indecision at the menu, she said, "I really recommend the oysters. They come to us fresh, every day, just across the water there, from Russell."
That made my dad's decision easy, but what was I to choose? I asked the helpful waitress if she had any other suggestions (I love it when restaurant staff are familiar and comfortable enough with the menu to make recommendations).
The answer: the calamari.
That made my decision easy!
Apologies for the lack of photos…
I'm afraid I didn't get any food photographs, as it was so tasty we scoffed it right away. And the oysters and calamari were every bit as fresh and delicious as the waitress had suggested.
I'm looking forward to coming back here with my partner sometime… maybe next time I'll get more photos to add to this article!
For more information, head over to: http://www.alongside35.co.nz/
Note: This is NOT a paid review but my honest impression of my experiences. 🙂
Comments
comments