These free marketing tips are designed as small, easy-to-action segments. I've worked in marketing for over 23 years and very often it's the small, basic things that are overlooked because we're in such a hurry to get things done.
The videos on this page are just one-minute long, but each one delivers advice that can make the difference between gaining sales – or losing sales.
I hope you find the marketing tips useful (go ahead and binge watch them!) and please do share them with anyone who could benefit. 🙂
The topics covered include:
Introduction to the 1-minute marketing tips series
Here are bite-sized marketing tips that you can implement quickly – and at no cost – so you're maximising every opportunity.
Customers and pricing
Have you checked if your target market is viable?
Before you make any decisions about the rest of your marketing, you need to think carefully about your target market, as the rest of your marketing will be geared to their wants and needs. It's a good idea to revisit this from time-to-time, especially when there are changes in the economy, such as we're experiencing now.
Why someone who buys from you once isn't a customer
And it's a very good reason why you need to work at getting repeat business.
There are various tools you can use to help with customer retention, such as email marketing, social media, direct mail, entertaining, phone follow ups, and special customer events. 
Also – do a primo job so you get repeat business AND referrals. That's certainly the lifeblood of my own business!
Website tips
Does your website display OK on mobile devices?
You'd be amazed at how many websites don't display properly on mobile phones, and don't function properly. Don't risk losing sales or enquiries because you haven't checked on your mobile site recently!
Photography tips
A picture really does speak a thousand words!
There's bit of tough love in this marketing tip. But I've heard too many business owners make excuses about this over the years!
PS. Your local photography club is also a great resource to improving your photography skills. If you're local, check out the Bay Of Islands-Kaikohe Photography Club. 
Shhhh, here's a photography secret…
The app I mention is called
Snapseed
, and yes, it's free for both iPhones and Android. 🙂
Social media guide
Which is the best social media channel?
The best social media channel totally depends on your industry and business! Here's how to figure out which channels to consider using for your marketing.
Why I both love and hate Facebook
Yep, Facebook drives me craaaaazy! Here's why it's helpful for marketing your business – and also why it can be incredibly frustrating.
My #1 Facebook tip for local businesses
Here's where to find the gold in Facebook if you're marketing to a geographically defined audience.
Why I love Instagram
Insta's been good to me. Here's a quick overview on how to make it work for you, too.
Here's my favourite social media hack
This saves a heap of time – and frustration. 🙂
Have you included your location in your social media bio?
I honestly cannot understand why people don't do this!
Your 60-second guide to LinkedIn
Here's a quick intro to LinkedIn. It's a great social media channel if you're offering a service of any kind, or targeting other businesses in your marketing.
15 inspiring content ideas for social media
If you're posting 3 times a week, for example, this is enough content to keep you going for over a month! When you're done, simply repeat these themes.
Pro tip: Have a big brainstorming session (with wine or coffee in hand) and write down all your ideas under each of these headings. You will probably generate enough content ideas to last you for a number of months. Then use any down time to pre-prepare your content. Blitzing it in this way is absolutely invaluable when you get busy with 'real' work.
Did you find these marketing tips helpful?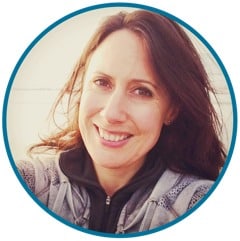 Please do share them with people who'd also benefit from them. And if you'd like personalised help with your marketing, drop me a line.

Cornelia Luethi BSc (Hons), DipM
Freelance writer + photographer in Kerikeri, Bay of Islands, New Zealand… working with clients throughout Northland, Auckland, and around the globe.
Contact Cornelia at Baywatcher.nz →