Do you need a freelance communicator for your website, blog or publication?
Let's face it: you need words. I write customer-focused words. You need pictures. I take engaging photos. So, let's talk!
I specialise in writing articles and creating photos and other content for your business or magazine.
Why choose me?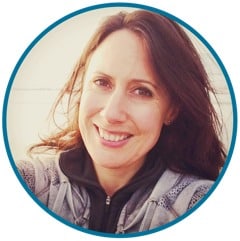 Adaptable and flexible: As you can see from my Portfolio, my writing is varied in style, tone, and content. That's because I tailor each article to suit the needs of the client I'm working for, and get to know my clients' communication objectives.
Writing that is engaging and easy-to-understand: No one's ever complained that something is too easy to understand. Yet there are definite tricks in making writing engaging and interesting. I know these tricks, and will get them to work for you!
Get your content found online: If you need your content to get found online, you'll find it handy that I have a strong background in SEO (Search Engine Optimised) content that uses keywords. You can either provide me with your own keywords, or I can research which words your customers are using online.
Research and interview skills: I'll do as much (or little) research as needed. Whether that's just some Google research, or there are people to interview for an in-depth piece – I'll take care of it.
Experienced: I've been freelancing for 14 years, and in marketing communications for 20+ years – and keep up-to-date with the newest techniques.
A picture tells a thousand words: Words are wonderful, but photos are phenomenal! Let me really bring your message to life with photos. I specialise in candid photos of people just doing their thing, as well as travel photography. Here are some of my photos to give you a taster of what I can do:
Examples of client photography
Paella By-Di-Zine: mobile catering business
Plus there are more examples of my commercial photography work.
Like what you see? Want to know more? Then let's talk!
---
Customer comment…
"I've worked with copywriters before, and found dealing with them extremely difficult and frustrating. Cornelia's approach is very different to other copywriters, in that she is very professional. She applied her skill to my knowledge, and everything was nicely wrapped with good, deep research to see what other clinics do – and what we can do better. Cornelia always researched the kind of message we wanted to send. Thanks to Cornelia we found a nice way to make our message unique.
Also, Cornelia is not just a copywriter: she understands marketing and business in general. This is very important; otherwise she'd just be a journalist, or a person who's good at writing. Cornelia's help is a key point in the whole marketing strategy, and I am happy that I found her. I really appreciate the fact that she doesn't just write, but also suggests the best way to get our message through."
 – Angelo Bandiziol, Canova Medical (UK)
Contact Cornelia about your writing project →