When friends come and stay, they often ask, "Where are the beaches like in Kerikeri?" Or: "What are the beaches in Kerikeri like?"
Um, there aren't any beaches in central Kerikeri: although the town has a waterfront location, and yes it's a part of the Bay of Islands, the setting is a tidal inlet rather than beaches.
In other words, a number of rivers and streams join together in an interesting manner to create the inlet, but low-lying waterfront areas are more of the muddy mangrove variety than of the beach variety. (That said, it's an awesome place for kayaking.)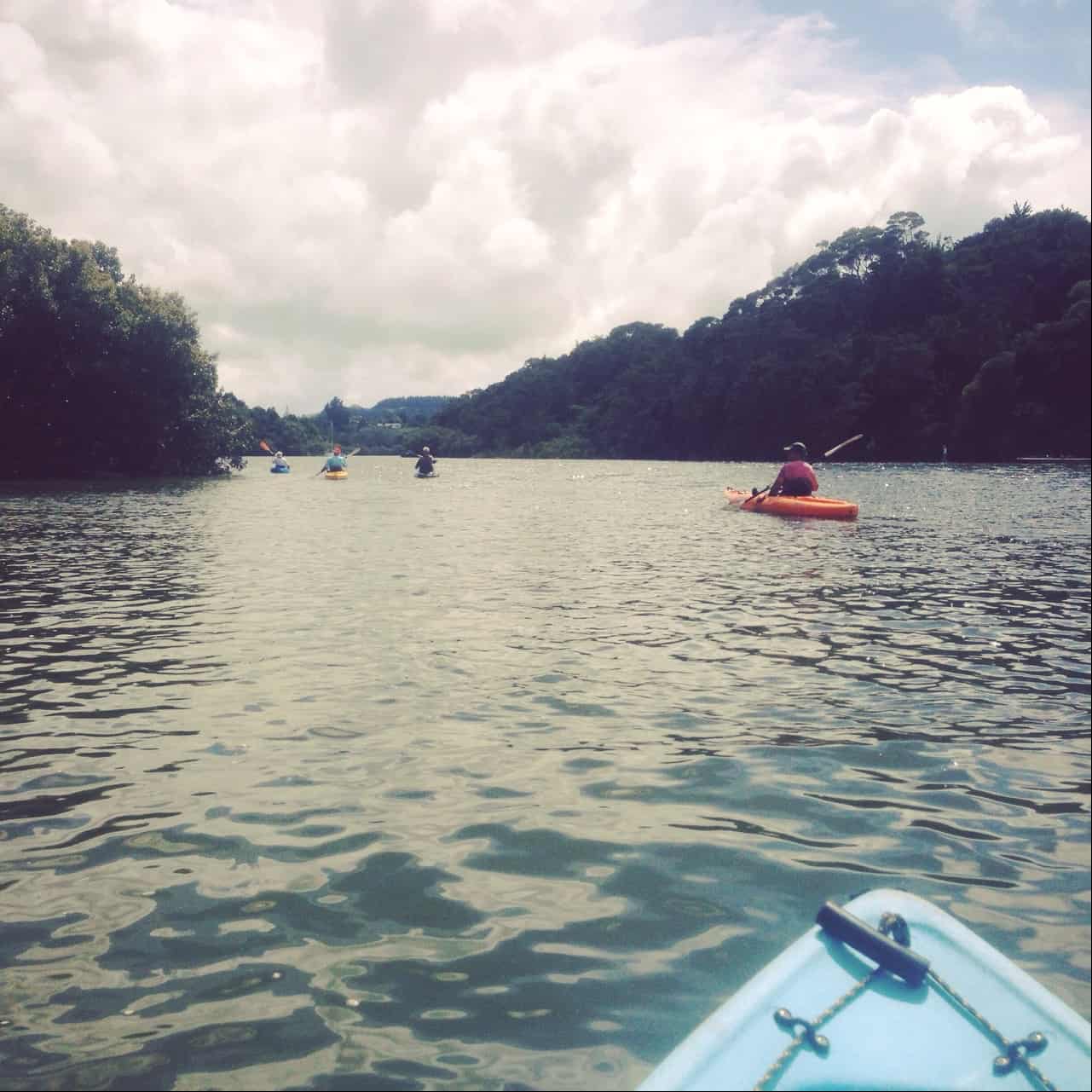 Although Kerikeri isn't a seaside town as such, there are a number of beaches in the Kerikeri area.
Kerikeri beaches aren't as big and buzzing as Paihia; rather, Kerikeri beaches are generally very quiet as they're off the tourist track.
Here's your guide to Kerikeri beaches:
Opito Bay
On the northern side of the Kerikeri Inlet, Opito Bay is a small seaside community made up of mostly baches (holiday homes).
Opito Bay has a good boat ramp and is a popular spot for people to launch their 'tinnies' (small aluminium motorboats) and go fishing.
There is good parking at Opito Bay and public toilets (but no shops).
Note that Opito Bay is exposed to the prevailing south-westerly wind, so the weather is often cool and the water choppy.
I love launching my kayak at Opito Bay – but only when the wind is in my favour!
Wharau Road Beach
If Opito Bay is too exposed to the weather, try Wharau Road beach on the southern side of the Kerikeri inlet. However, be warned that the drive there is not the easiest, with a gravel road en route.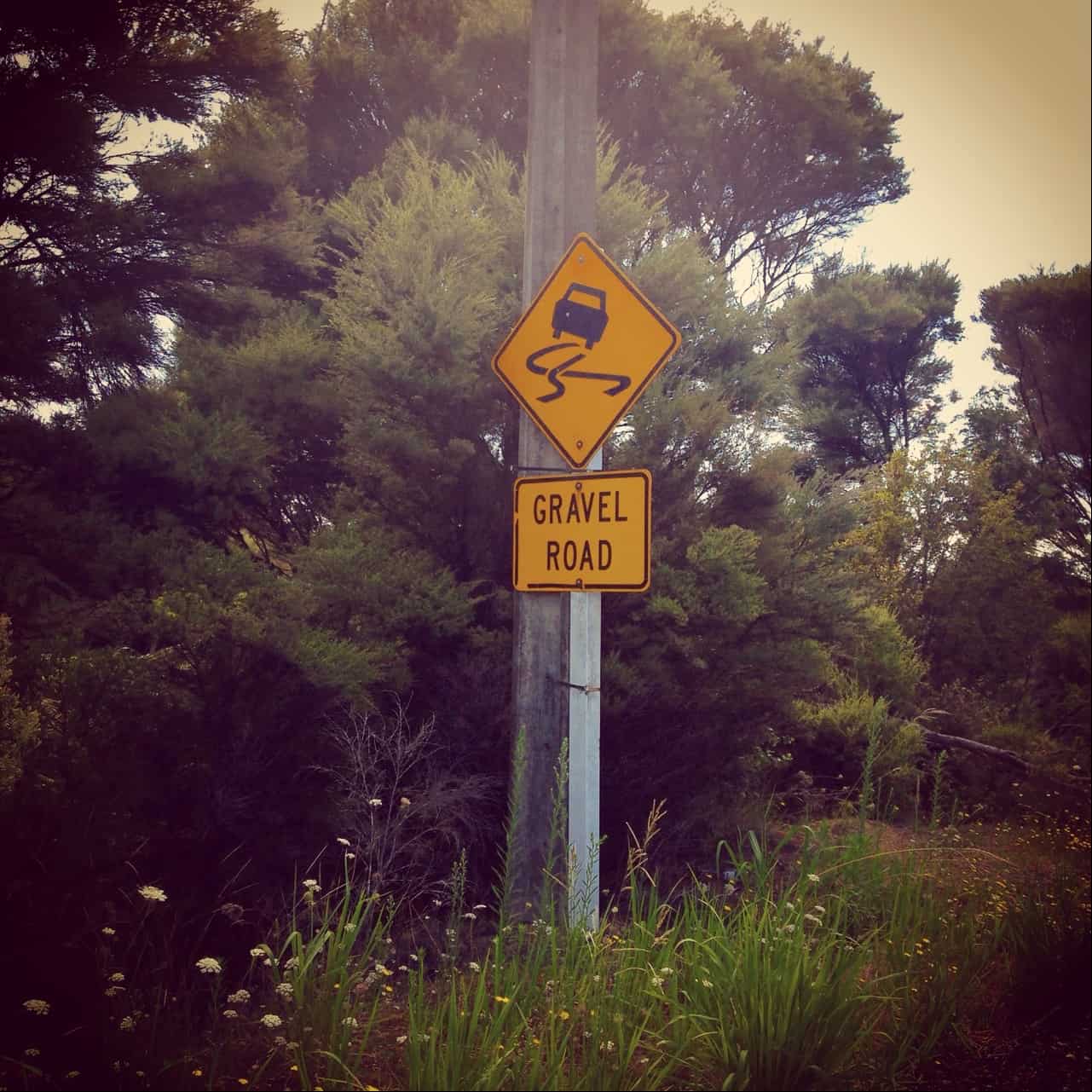 There is very little parking and turning space when you do arrive!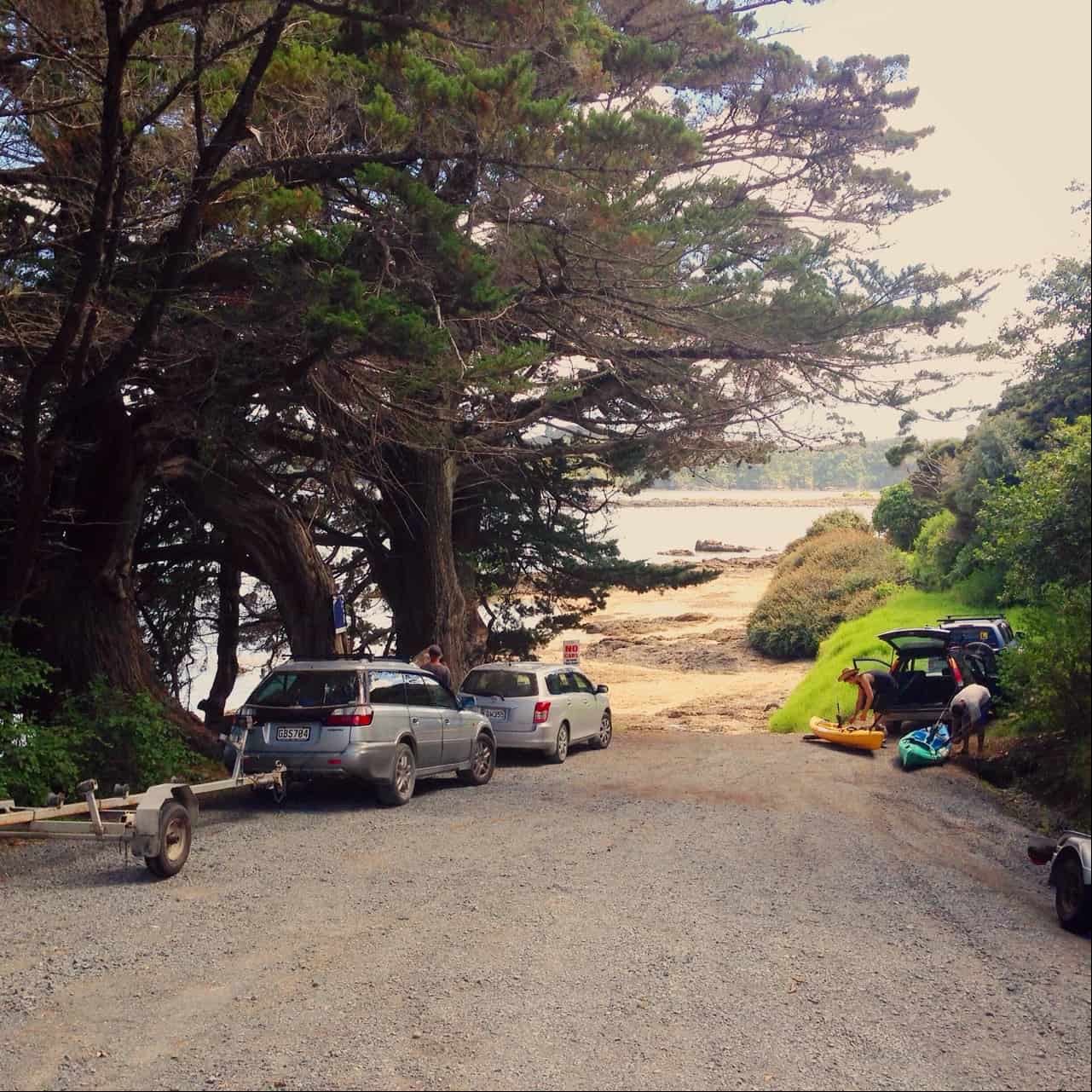 The boat ramp is so steep and lumpy that it is not for the faint hearted! In fact, there is a council sign saying that vehicles aren't allowed on the ramp. I didn't see many people taking notice of that when I visited!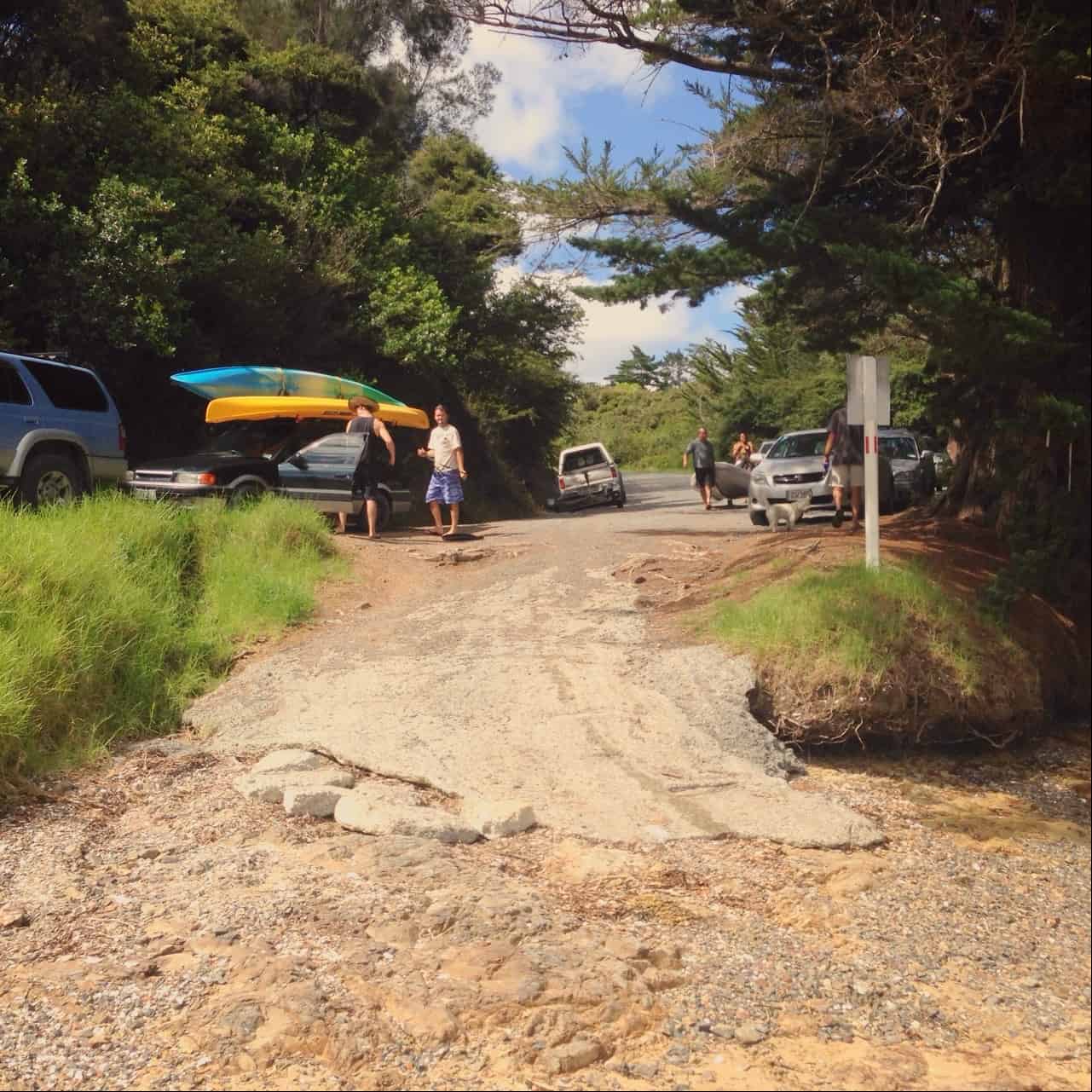 There are no toilets or other facilities at Wharau Road beach. What you will find are some trees lining the edge of the beach – this would be a great spot to visit with a good book on a warm, lazy day. 🙂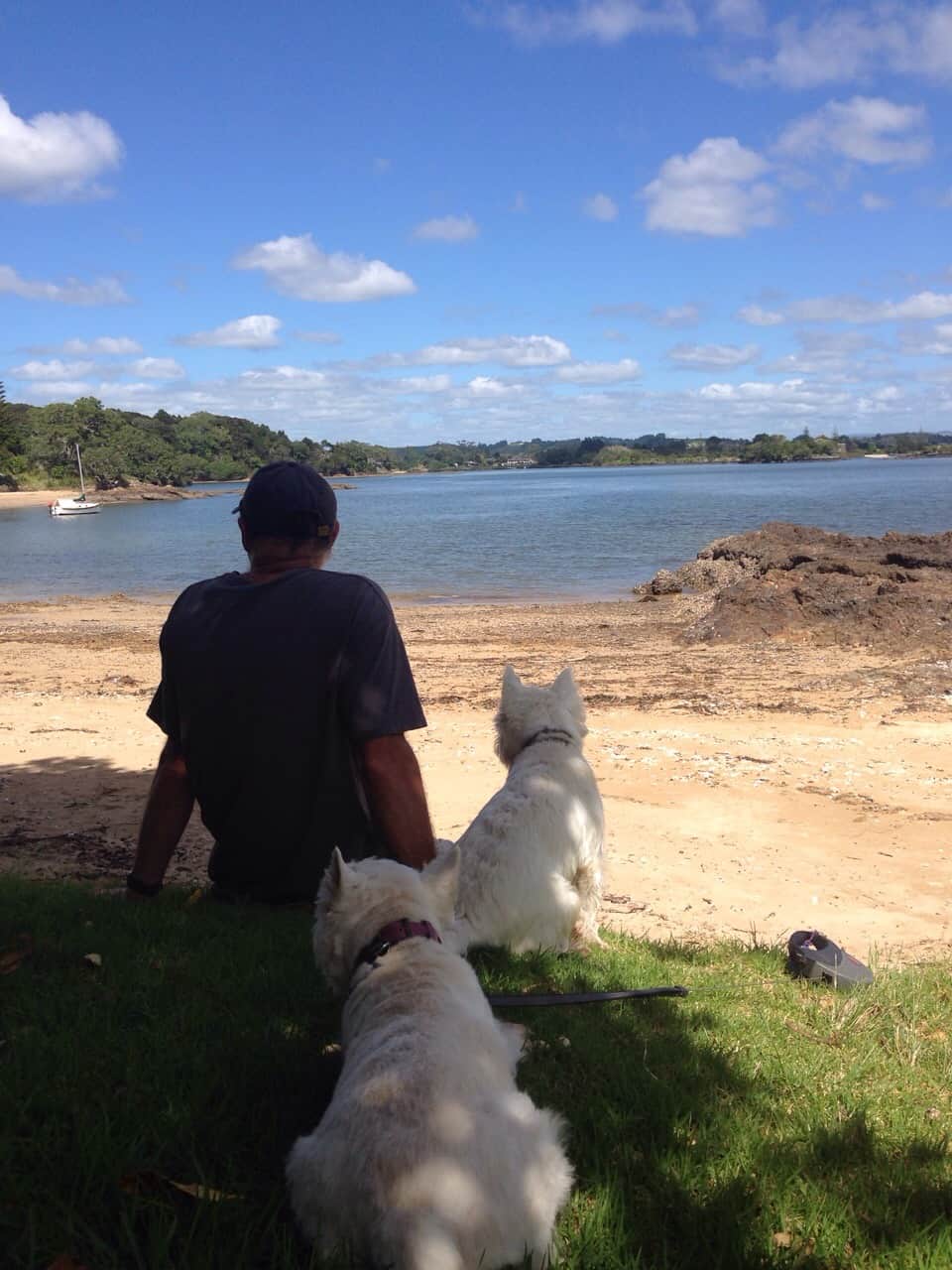 However, if you're lucky and you visit out of season, you might just have the beach to yourself. It's also a great spot for launching a kayak plus you can bring your dog here.
Although dogs are allowed on the beach, they're not permitted on the land adjoining the beach – it's kiwi (bird) territory.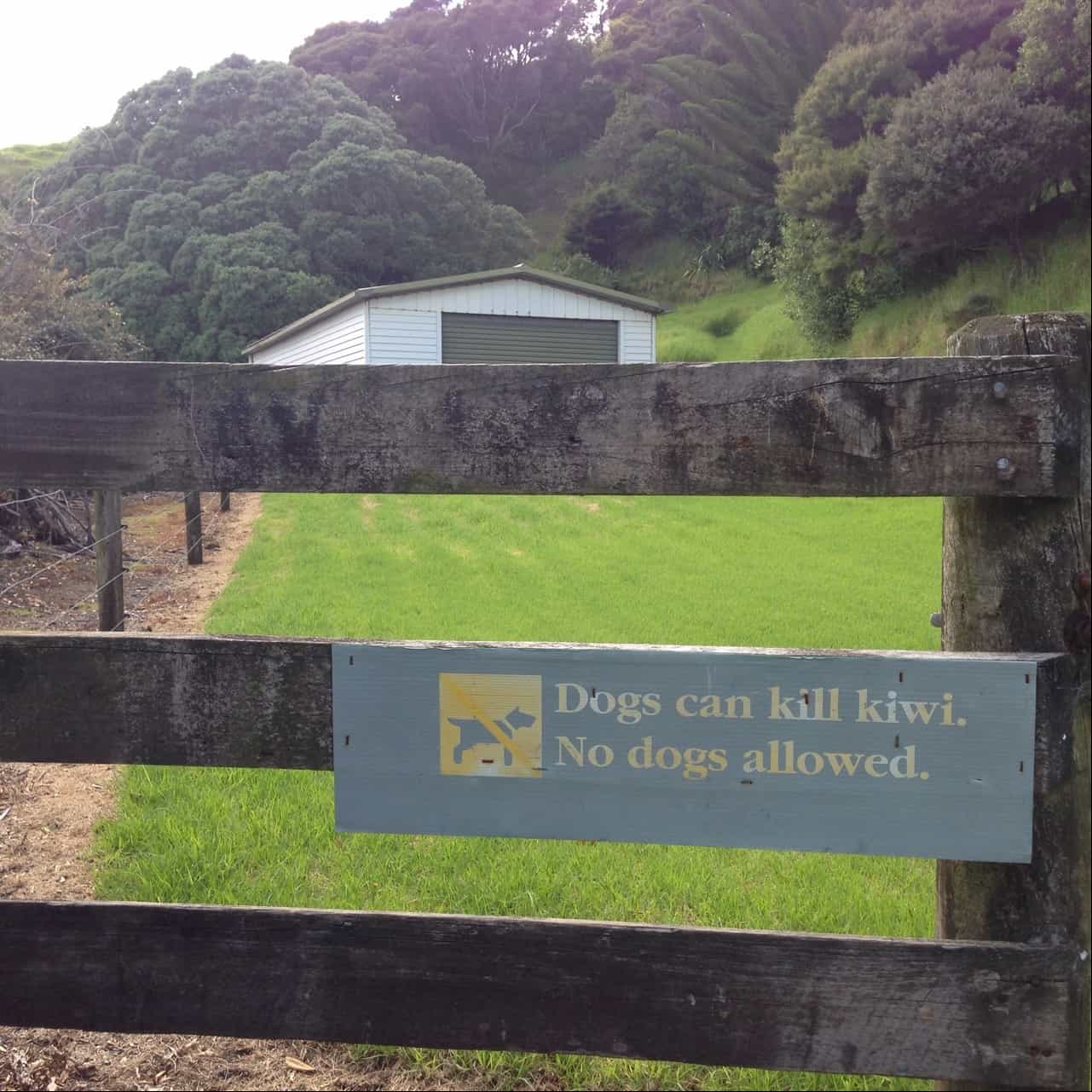 Taronui Beach
Taronui Beach overlooks Takou Bay, so technically it's not the Bay of Islands, but it's so close to Kerikeri (18km away from the town centre) I've included it here.
This beach is only accessible only by walking track. There's a car park for people walking the track, off Hewitt Road (which is off Purerua Road). And remember, don't leave any valuables in your car.
The walk is 3.7km. The Department of Conservation (DOC), who maintain the track, reckons it takes 45 to 60 minutes each way. It is a fairly easy walk, but you will need sun protection and water on a hot day. There are no facilities at the beach or at the car park.
The beach is beautiful – you might want to bring a picnic to make the most of your visit. And a natural outcrop of rocks creates a lagoon at low tide: the water was warm like bathwater when we visited!
Unfortunately, as this is a DOC walk, dogs aren't allowed.
Tapuaetahi Beach
This is apparently a gorgeous beach, next to Taronui Beach.
However, it's a gated community on Maori land, and you need to be friends with a resident to get the gate code to access the area. I haven't been able to check it out yet… Sorry!
Beaches further north
If you have your own transport, and some time for exploring, there are some absolutely amazing beaches further north, such as Matauri Bay and Taupo Bay.
Final tip: be sure to check the wind, swell and tide forecast
If you're planning on spending time in, on or around the water, be safe and check the marine weather forecast so you don't get caught out. You'll find the marine forecast, plus tide and swell info, on the NZ MetService website.