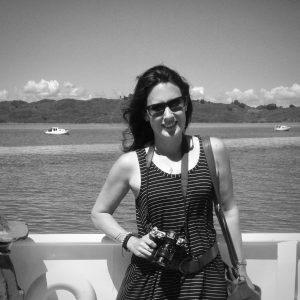 As well as being a writer, I'm also a commercial photographer – meaning that you can hire one person instead of two to communicate your brand story. And with my background in marketing consulting, the communications I'll create for you will all have a purpose and intention.
Here are photos from recent client and magazine shoots. As your Kerikeri photographer, I specialise in candid photos for businesses of people just doing their thing, as well as travel photography. I'm based in Kerikeri, Bay of Islands, Northland but love (LOVE!) travelling further afield. 
You'll also find my photos for sale on popular stock photography sites, such as Adobe Stock, Dreamstime, Shutterstock, iStock and Alamy. Or if you'd like to licence stock photos from me directly, email me at cornelia@fxmarketing.co.nz. Prices start at $5 for a non-exclusive, small-sized image, suitable for Instagram and Facebook. 
My stock photos have been used by the BBC, Forbes, Air New Zealand, NZ Herald, Mitre 10, Super 8, Which?, Asda Good Living, and more.
The photos below have been commissioned by my clients, or taken for magazine writing projects. Please don't use these photos without permission, as they are protected by copyright. Thanks.
Breathe Chiropractic: chiropractor in Kerikeri
As well as shooting these photos of a chiropractor in Kerikeri, I also wrote SEO website copy for their new website.
no images were found
Sissinghurst Castle Gardens in the UK
These photos were taken for fun, and will be submitted as stock photos to various agencies.
no images were found
Harris & Thurston: kitchen and cabinet maker in Paihia
Photos of team members for the company's new website.
no images were found
Empower: business consultant in Northland
Candid portraits for a new website for a business consultant in Kerikeri.
no images were found
Product photos of sawmill machinery
Mahoe Sawmills needed photos of their Supermill for their new website.
no images were found
Kiwi Rigging: yacht rigging in Kerikeri, Bay of Islands
Some social media shots for a yacht rigger (who happens to be Mr Baywatcher!).
no images were found
Property photography
I'm not a real estate photographer, but a dear friend insisted I take photos of her home that she's selling near Kerikeri. I also wrote the sales copy for her ad listing.
no images were found
Paihia Mountain Bikes: tourism business in the Bay of Islands
These are the photos I shot to accompany a 5-page travel article I wrote for a national print magazine.
no images were found
Paella By-Di-Zine: mobile catering business
The goal of these photos were to emphasise the homemade touch this catering service in Kerikeri provides. The images would be used on social media and a website.
Tree of Life Orchard: for Bay of Islands Farmers' Market
Showcasing locally-grown produce in Kerikeri, and the people who grow it.
no images were found
Keith's Cabin: accommodation in Kerikeri
Since I photographed this property and wrote (and uploaded) the description, the owners now have plentiful bookings and enjoy Superhost status.
no images were found
MaxPaddles: Greenland kayak paddle maker in Opua
Photos for a website and social media to showcase the craftsmanship that goes into these handmade paddles.
no images were found
Bay of Islands Farmers' Market
Photos for social media and website use to promote the Kerikeri grower's market.
Mahoe Cheese: Northland cheesemaker
These are photographs I shot for a print magazine article featuring a local cheesemaker that makes award-winning cheese from its own herd of cattle. I wrote the article as well as taking the photos.
no images were found
Doubtless Bay Charters: fishing charter business in Mangonui, Northland
I wrote a travel article for a national print magazine and shot these photos for the 6-page feature.
no images were found
Stock photography gallery
Big brands worldwide have used my stock photos in their advertising, articles, social media posts, and websites. Air New Zealand, Mitre 10, The Economist, The Guardian, BBC, Asda, Which?, Westhaven Marina, and various hotel chains use my photos. (Dog photos seem particularly popular!)
no images were found
Like what you see? Let's talk!