As beautiful as it is in the Bay of Islands, it's not so easy exploring it with your dog because dogs are banned from so many places.
However, here's one beautiful place that both you and your dog will enjoy: Roland's Wood, which is just outside Kerikeri.
What is Roland's Wood?
Roland's Wood is a 4 hectare (10 acre) piece of land that was gifted by local man, Roland Samson, to the people (and dogs) of Kerikeri in 2001. Dogs are allowed off-lead here – and boy do they make the most of it!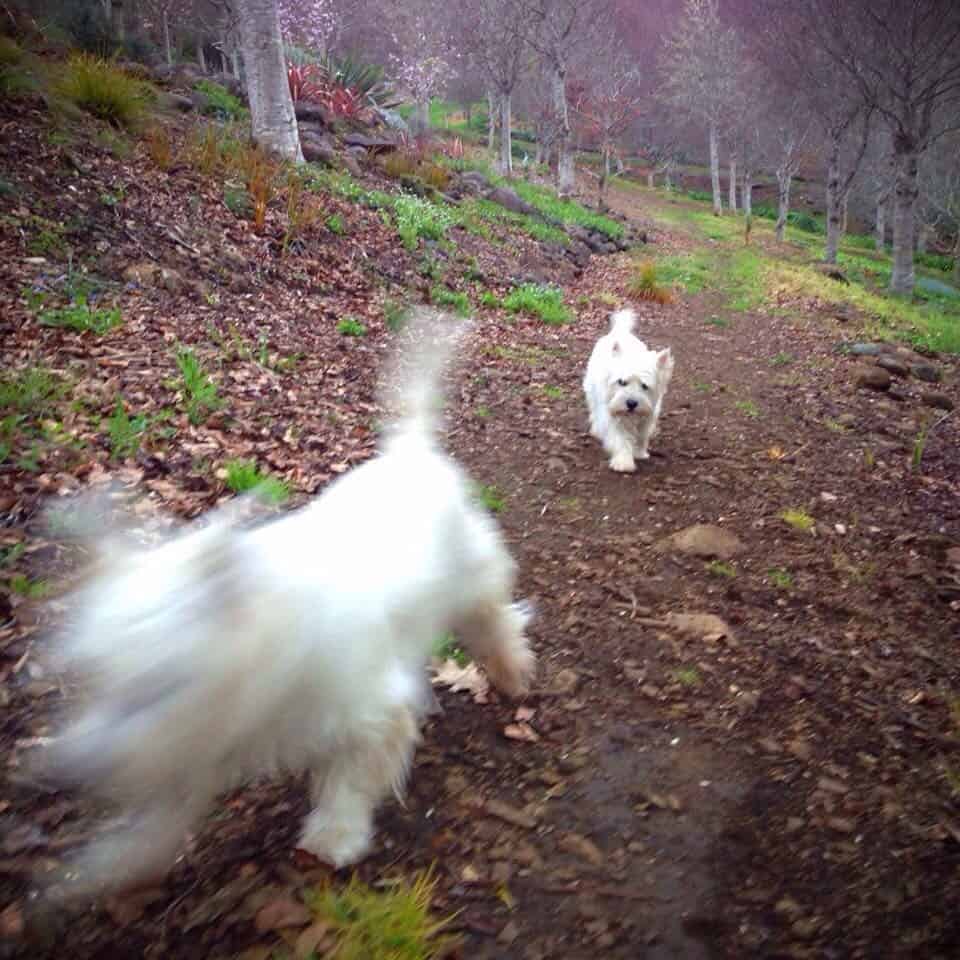 The land has been planted up to resemble an English woodland, and volunteers maintain the beauty of the land.
Roland's Wood is well-known for its bluebells, which flower in September time. This is a big thing for me: I grew up in England, where I used to walk my dog in the woods, and till now I really missed this type of woodland in New Zealand. I really appreciate having this type of scenery – as well as the lush, sub-tropical scenery in and around the Bay of Islands. It is truly the best of both worlds!
Bluebells aren't the only flowers!
There's so much more to Roland's Wood than bluebells. The woodland has been planted with all types of flowering trees and shrubs, so you'll find something beautiful at any time of the year.
Below is just a small selection to give you an idea: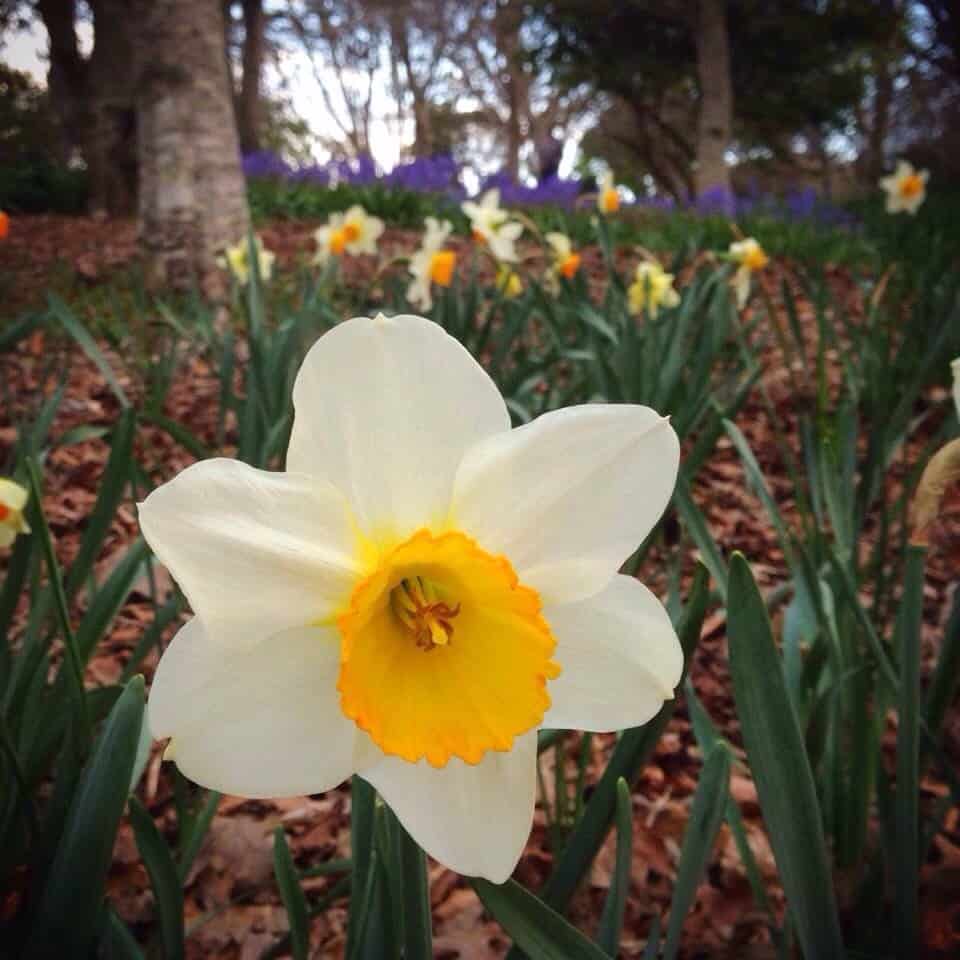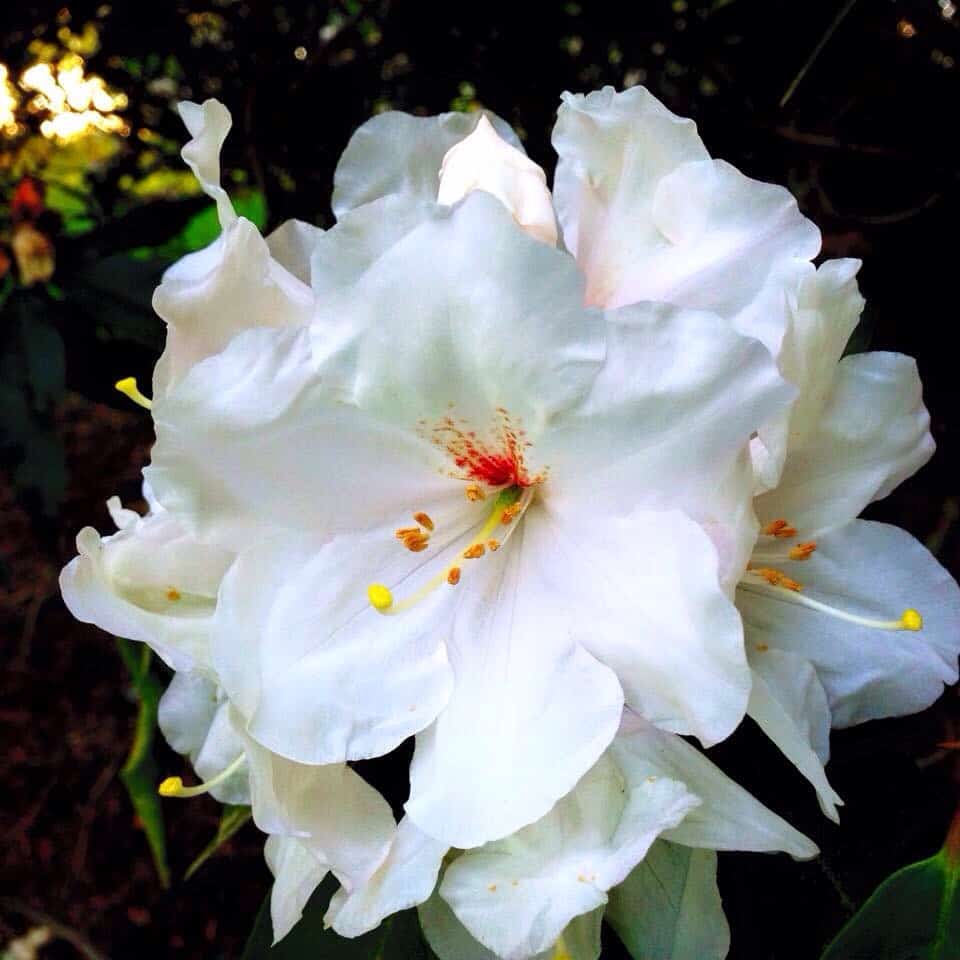 … All in all, it is beautiful!
Where is Roland's Wood?
Roland's Wood is about 3.5km from central Kerikeri, on Kerikeri Inlet Road:
Roland's Wood is on the right-hand side as you drive along Kerikeri Inlet Road in an easterly direction. The entrance is sign-posted, and there is parking space for a few cars in the car park.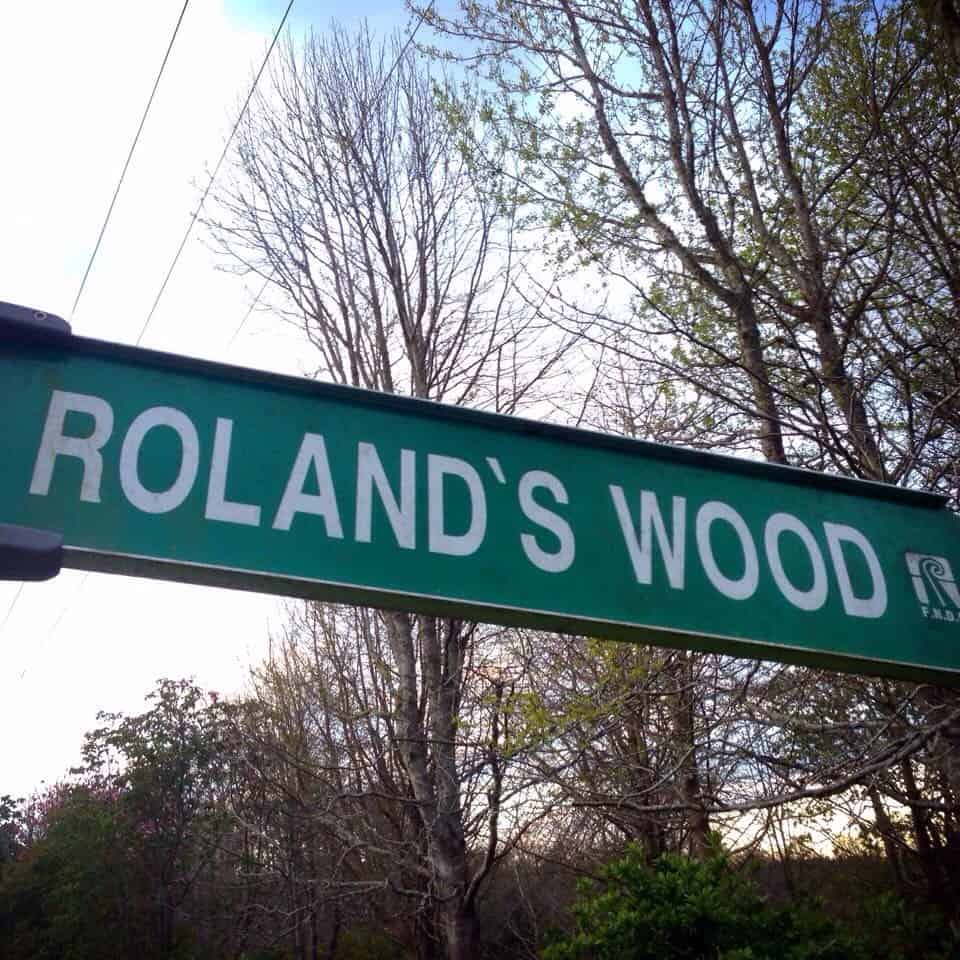 Exploring Roland's Wood…
Roland's Wood is on a hill, which makes it very easy to navigate. I have a terrible sense of direction, and was worried that I might get lost, but it's just about impossible to get lost there!
If you walk down the hill, you might cross a babbling stream or two, and find a picturesque pond at the bottom.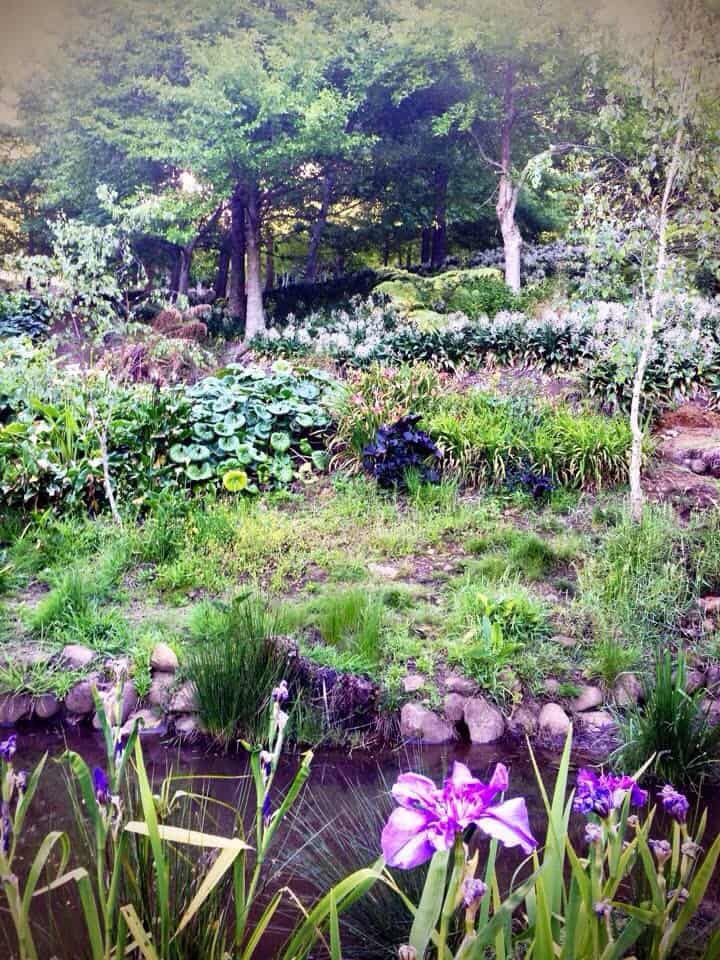 There are no facilities of any kind at Roland's Wood, other than some benches where you can rest and take in the scenery.
Dogs are able to run around off-lead. Just be aware that there might be other dogs in the park, and they may not be friendly or well trained.
Of course, you don't have to have a dog to explore Roland's Wood. Just don't get upset if off-the-lead dogs run up to you wanting a pat. 🙂
For more information about Roland's Wood, see: http://rolandswood.blogspot.co.nz/
Note: I have taken the photos in this article at different times of the year, to give you an idea of the variety of flowers you'll see at Roland's Wood. So don't expect to see them all in the same visit! 🙂