Did you know that sailing is a cheap and very accessible sport? I kid you not – it's true – certainly for crew.
(It's a bit pricey if you're a boatowner, but you don't need to be a boat owner to sail in the Bay of Islands.)
How to go sailing at Kerikeri in the Bay of Islands when you don't have a boat
Kerikeri Cruising Club runs a packed schedule of sailboat races throughout the year. But boat owners often can't race without crew – and it is very hard for boat owners to find keen, experienced crew.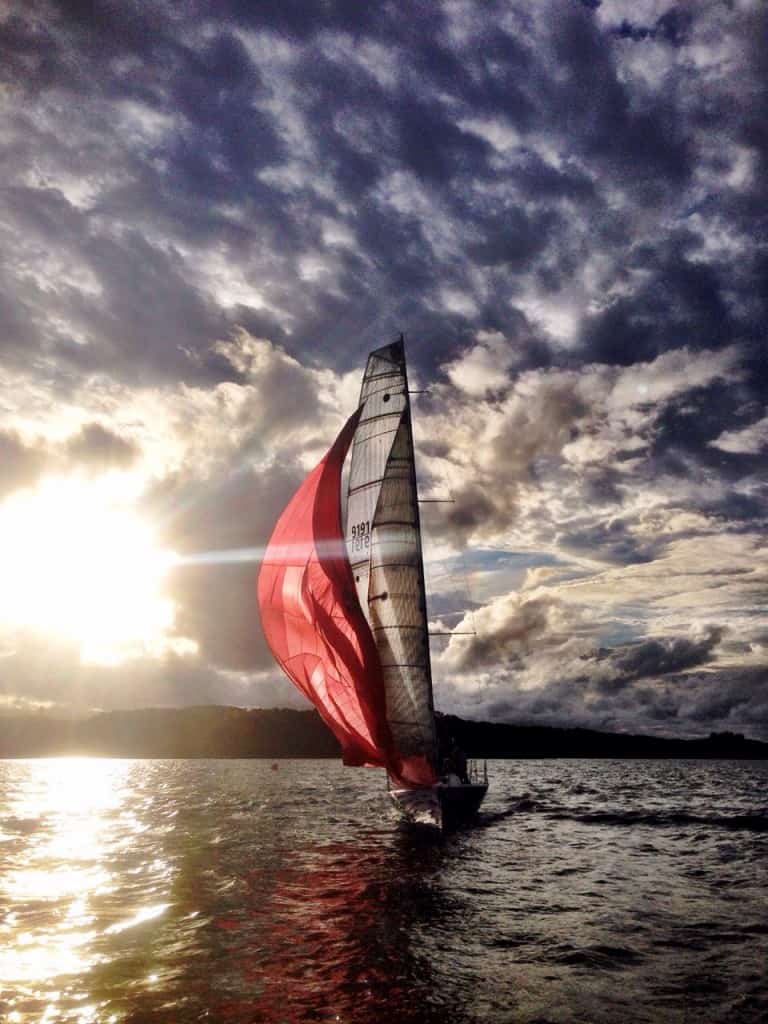 So if you know some sailing basics (e.g. the difference between port and starboard; how to use a winch; or how to trim a sail), you'll be in high demand!
Simply use Kerikeri Cruising Club's online crew finder to get a ride. That's how I found a boat to sail on – it is an awesome way to get out on the water and meet people.
Kerikeri Cruising Club is located at Dove's Bay (364 Opito Bay Road), about 20 to 25 minutes outside of Kerikeri. There is a large marina there, plus the club buildings.
Office and toilets: the building at the very bottom of the hill (by the marina) has toilets and showers, plus admin offices upstairs.
Restaurant and bar: halfway up the hill, between Opito Bay Road and the marina, is a building with a restaurant and bar. This is where the post-race prizegiving and socialising takes place. Restaurant meals are available certain evenings – check with the club.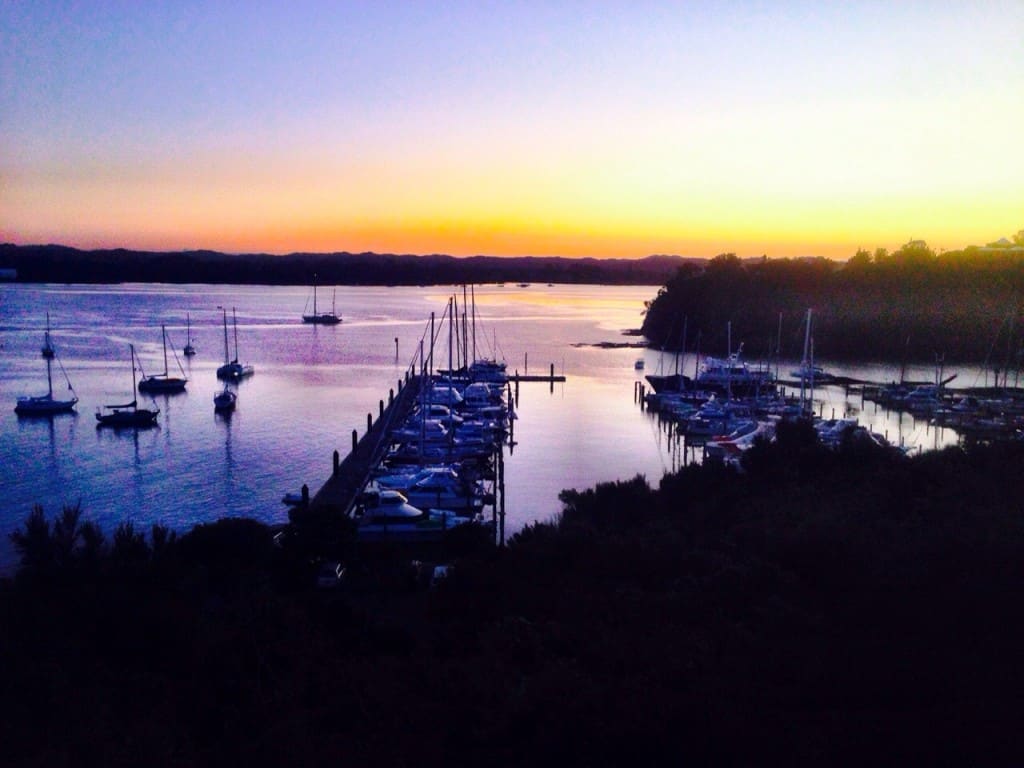 What if you don't have any sailing experience?
If you're keen to sail but don't have any experience, you might still be able to get a ride on a boat (e.g. as "rail weight" – which means you are essentially movable ballast!).
However, don't expect the skipper to teach you about sailing – the skipper has enough to focus on (i.e. getting you and the boat safely back to the marina). If you're that keen to learn about sailing, I'd encourage you take some lessons. Even a few basics will come in handy, and you'll find it a lot easier to get a ride.
What do you need to take with you when sailing at Kerikeri?
It's always colder out on the water than on land, so take extra layers of clothing. Personally I also always take a wet weather jacket and pants – they are great at keeping the wind off, as well as the rain. (I don't do cold!)
Sailing gloves are vital – if you don't have any, ask the skipper in advance if they have any spares. Many boats have a spare pair or two of sailing gloves, but it always pays to ask.
Sailing shoes are a good idea (and bare feet are a bad idea, as there are lots of things you can stub your toes on). Good sailing shoes have a good grip on the boat, and won't mark the decks. Black-soled shoes are therefore best avoided, as they tend to leave marks on white decks that are very hard to polish off.
It's also worth asking your skipper about the post-race socialising: on some boats they'll have a drink afterwards; on others they'll head straight up to the club house. (Did I mention already that sailing is very sociable?!)
If you're a regular on the type of boat where they have drinks on the boat after racing, it will always be appreciated if you take your turn at bringing the drinks along.
Finally, take your sunglasses with you, and also apply sunscreen – the sun is very harsh.
What is it like to sail out of Kerikeri?
Beautiful. Stunning. Amazing.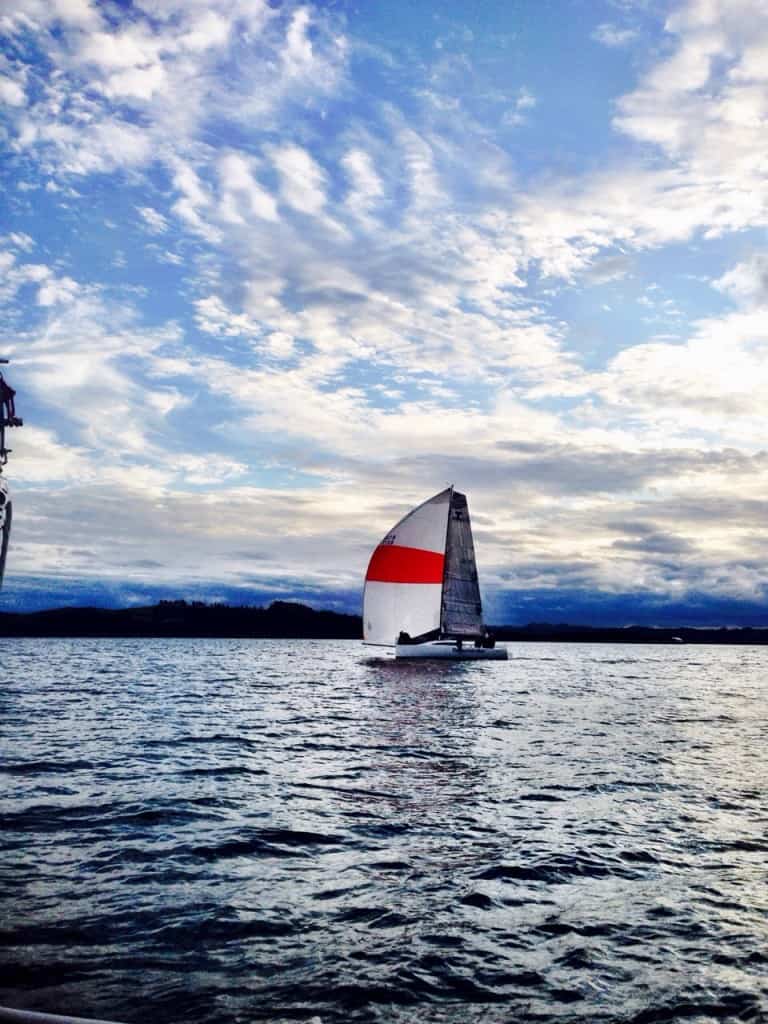 Having previously spent 12 years racing on Auckland harbour (a gorgeous place to sail by any stretch of the imagination), Kerikeri takes my breath away.
Think: wide open spaces; clear air; and virtually no ferry/powerboat wake to contend with.
The only downside for serious racers is that the fleet numbers are small. Why? Boat owners are struggling to find crew.
So go on, get yourself on that Crew Finder, you too could be enjoying the magic of sailing at Kerikeri!