The Bay of Islands is blessed with a climate (and soil) that makes it a wonderful area for growing produce. Kerikeri, in particular, is known as a horticultural area, with numerous kiwi fruit, mandarin and orange orchards. Kerikeri fruit is delicious!
Home gardening is popular here too – it's the perfect place for it, after all!
On our own property, we have over 50 fruit trees (though many of these are newly planted), with the idea being that we can be self-sufficient in fruit, all year round. We have: oranges, mandarins, limes, lemons, tamarillos, plums, cherimoyas, bananas, feijoas – and in the future we'll also hopefully have peaches, nectarines, and berries of all sorts. Yum!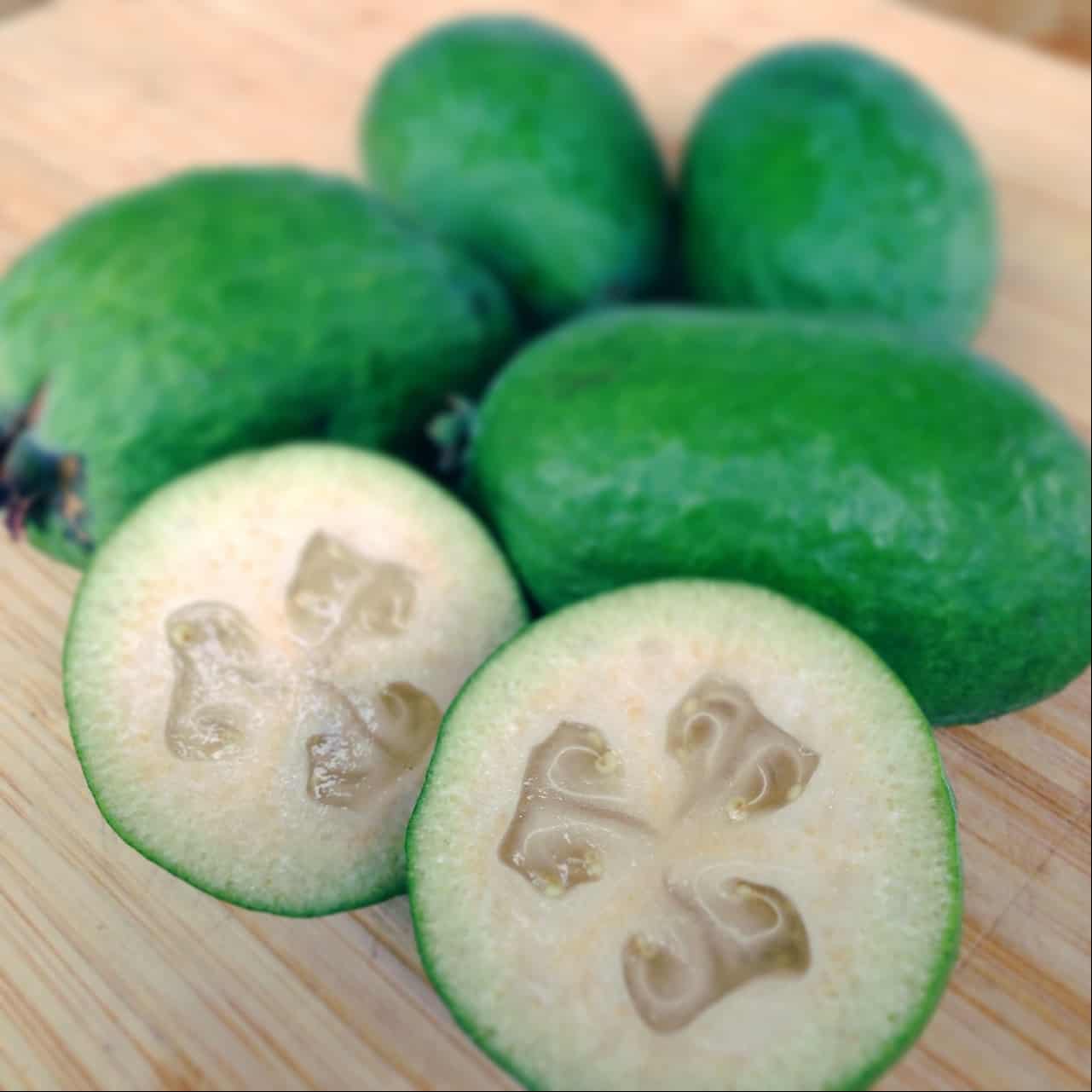 I also have a sideline business, called Leaf Produce: I sell my homegrown lettuces and herbs at the local market from time to time.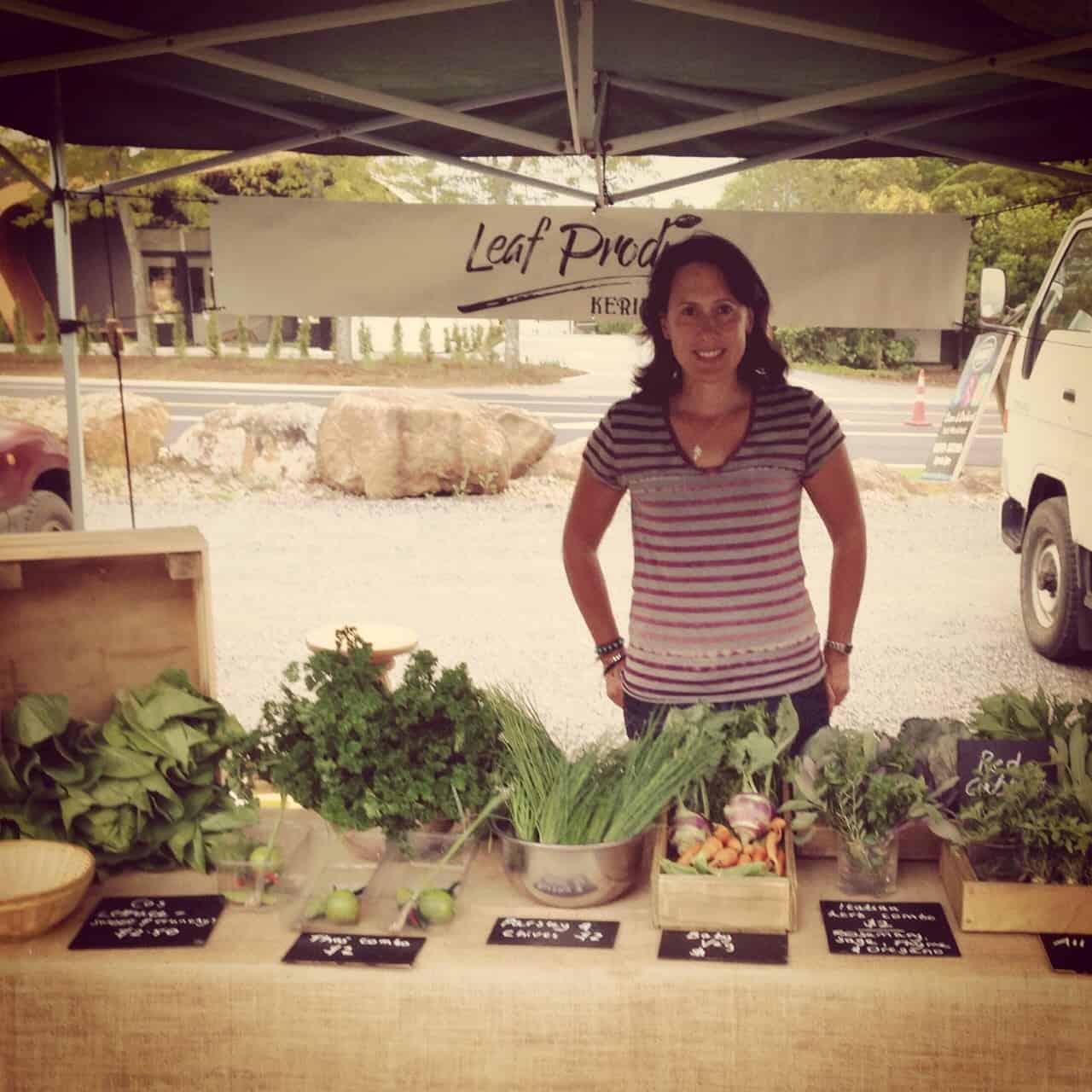 Where can a visitor to the Bay of Islands buy fresh, local produce?
You'll find very little local produce in the supermarkets. While it kinda sucks that the supermarkets aren't supporting local growers, it's excellent news for the local growers' markets.
And there are 3 growers' markets to choose from:
The produce at the markets may be certified organic, spray-free, or sprayed: if in doubt, ask the grower.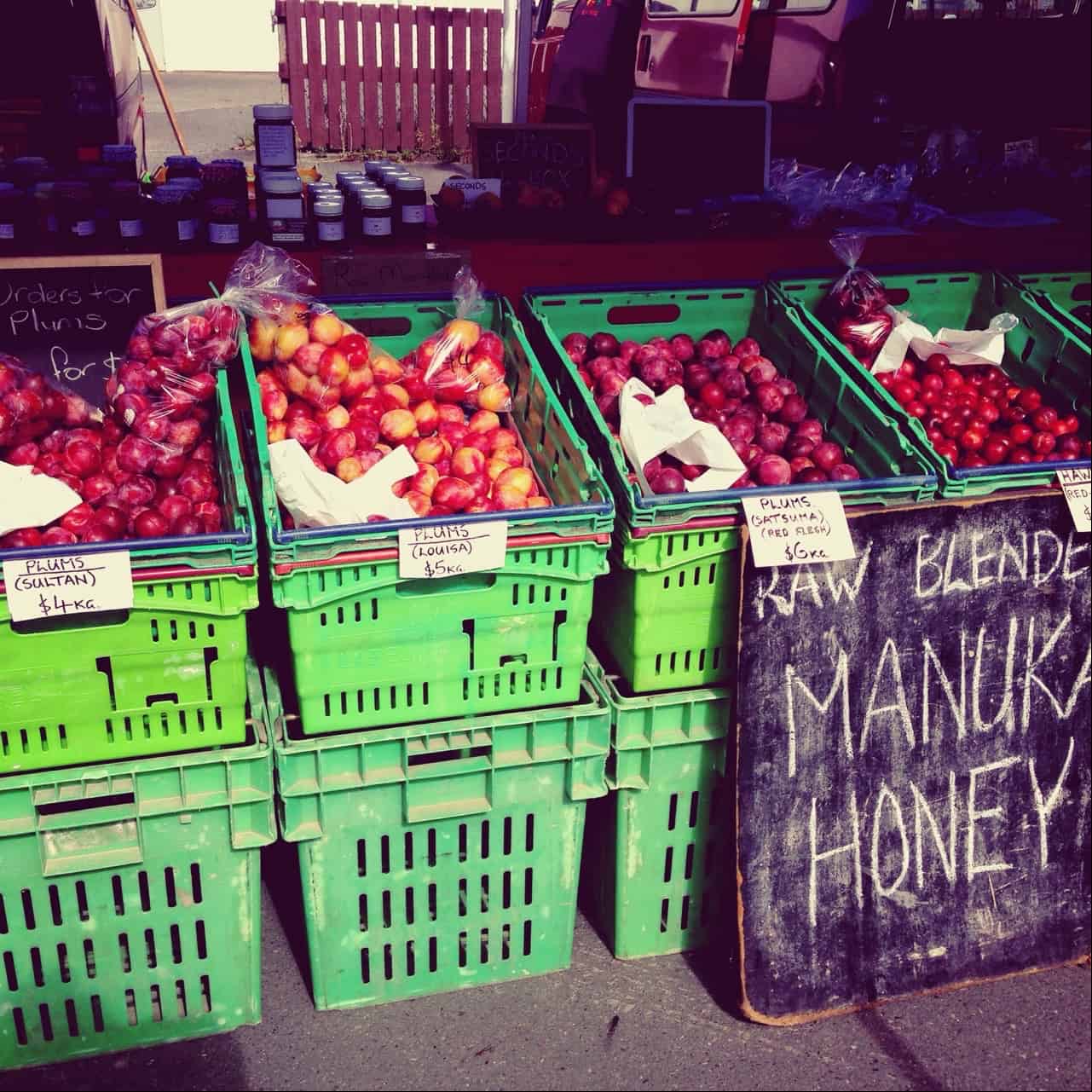 The produce at the local markets will be seasonal, and the prices are either the same as the supermarket, or slightly lower. You can find bargains if you look for them! (Plus by buying locally, you're supporting local growers and the local community and economy, which has to be a good thing for Northland.)
Are there any other options for buying fresh produce?
The local growers' markets aren't your only option for buying Kerikeri fruit and other fresh produce in the Bay of Islands…
Buying Kerikeri fruit directly from the orchards
Some orchards – large commercial orchards plus home orchards – sell directly to the public. This might be via a stall on the road by the property with an honesty box system (so make sure you bring cash and coins).
Sometimes you might even be lucky enough to find free fruit:
Buying from roadside stalls
Home gardeners often sell their excess produce at roadside stalls. What's available depends on the time of year – just keep your eyes peeled, and have plenty of coins with you for the honesty boxes!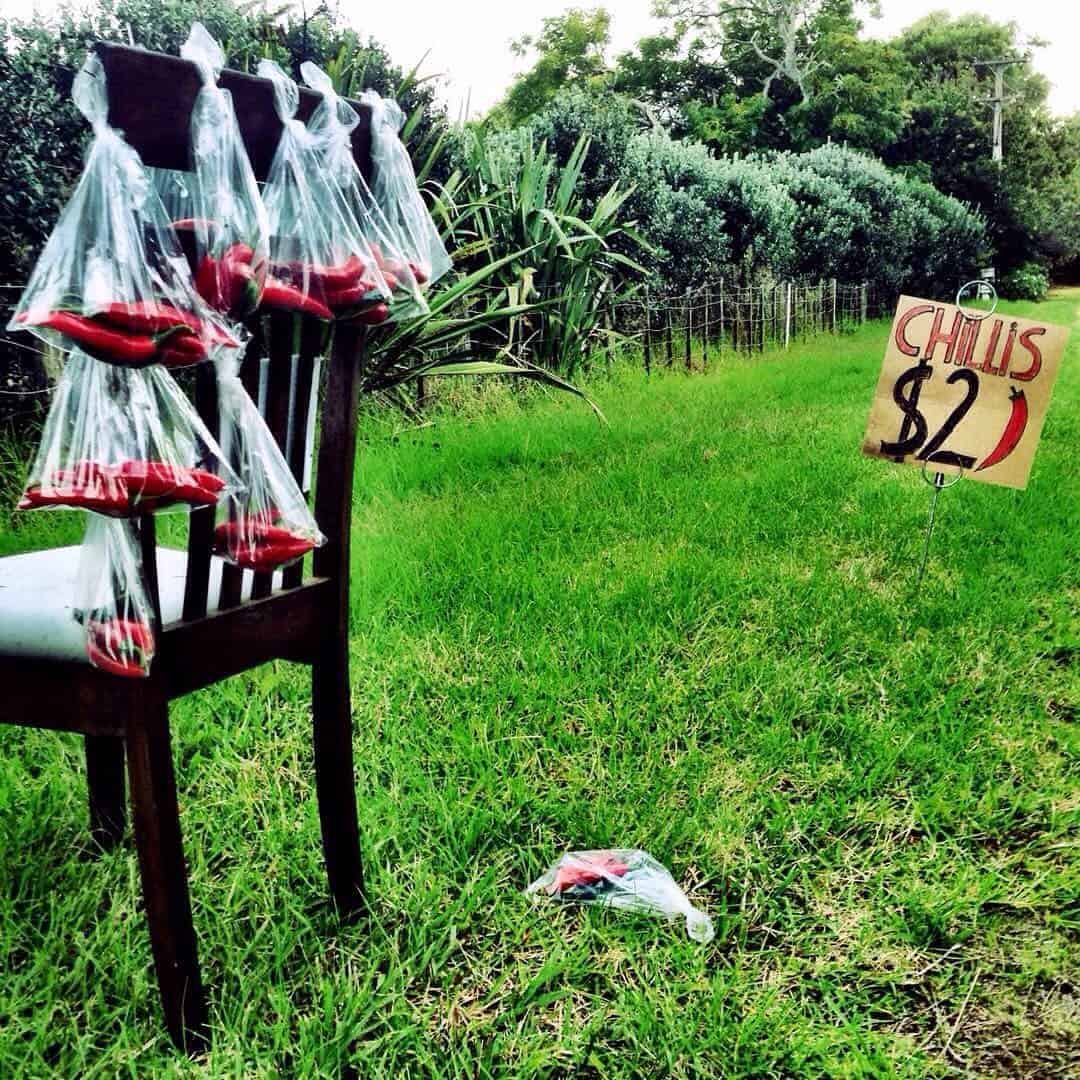 Most of the roadside stalls seem to be on Kerikeri Road and Kerikeri Inlet Road – just keep a lookout when you're driving around.
Buying from farm shops
There aren't many farm shops in the Bay of Islands, and they're nothing like the vege shops you might find in Auckland, or the farm shops you know from overseas. The ones here in Kerikeri are basic, but the prices are about the same as at roadside stalls, seeing as they're not having to invest in merchandising fixtures, employees, etc.
The selection at farm shops is very seasonal (as you would expect) and these too often have an honesty box system.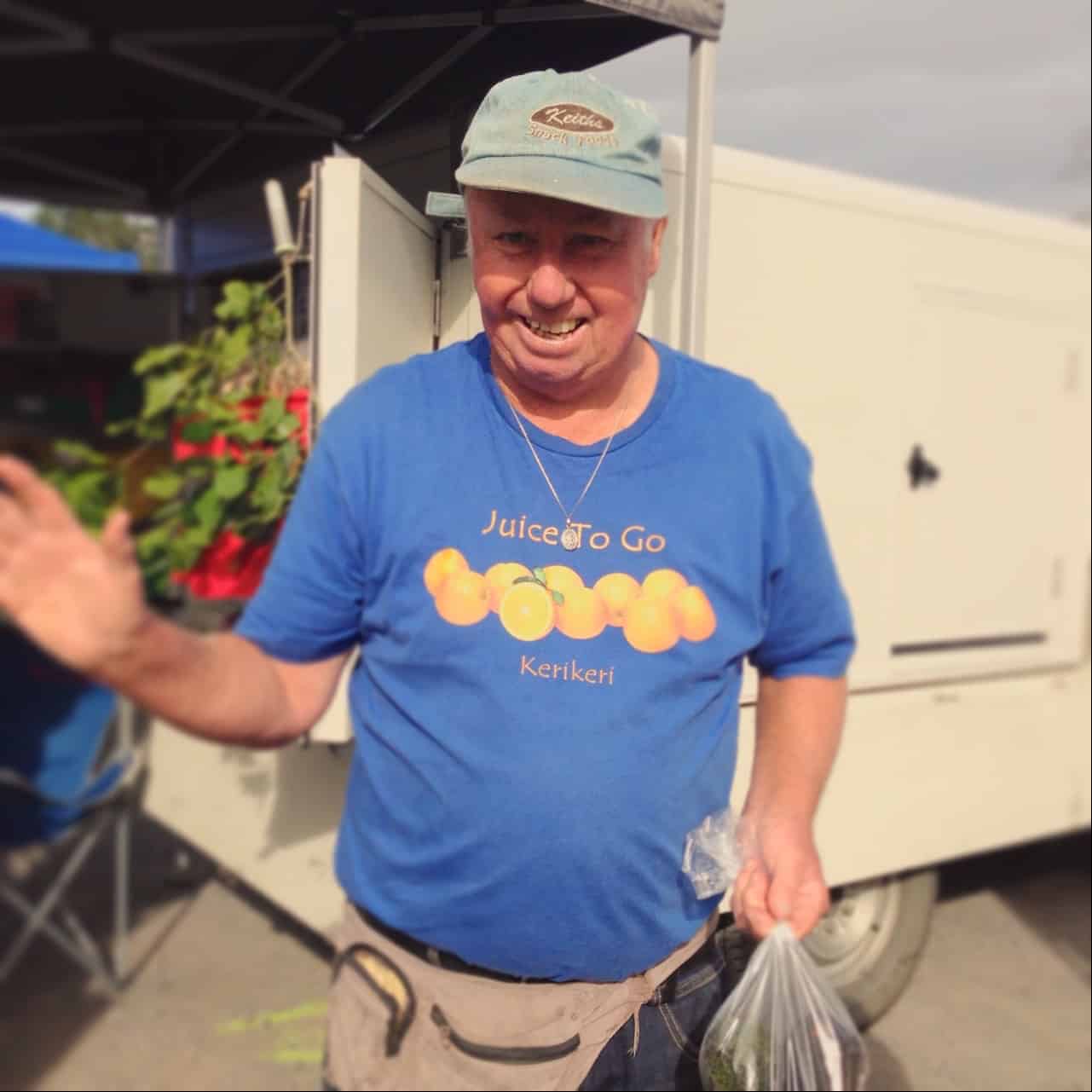 If you like discover local food when you're travelling (like I do), you will have a fantastic time seeking out yummy Kerikeri fruit and other delicacies.
Enjoy! 🙂